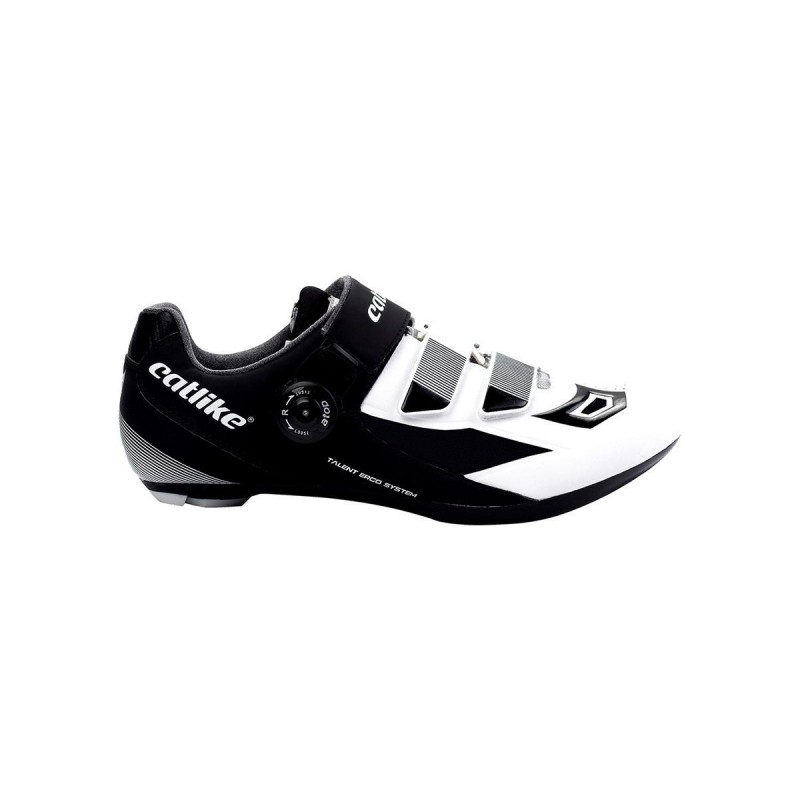 About Catlike Talent Road Shoe Black-White
Talent shoe is an entry level racing shoe with a professional upper. The main strap is combined with a cable dial which allows for a lot of comfort and fine tuning. The toe box is slightly wider, but not too wide and the 2 Velcro straps easily keep your foot firmly held into the shoe. The Talent cycling sole is a Nylon sole mixed with Fiberglass to add stiffness and performance. The sole is ergonomically shaped to better match the shape of the foot to boost comfort and the vents in the sole allow hot air to escape quickly.
"
Technologies: Ergonomics, Boa System
"
Catlike Talent Road Shoe Black-White