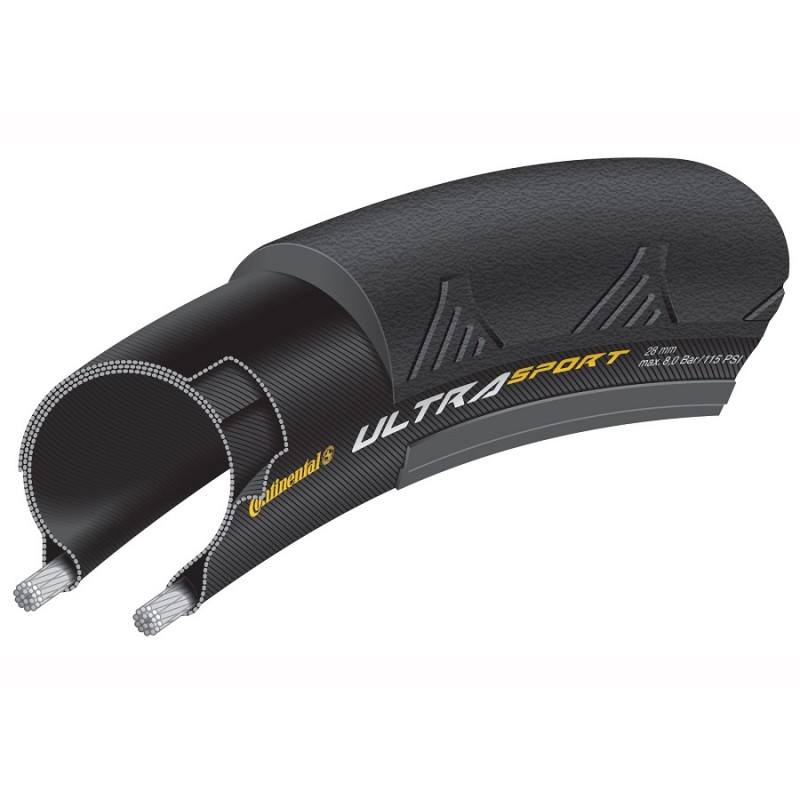 Continental Cyclocross Speed 700x35C Hybrid Bike Tyre
Many hybrid bikers crave for speed when they see their roadie friends zoom past them. If you don't want to upgrade to a time-defeating road bike, you can match your roadie friends with the help of Cyclocross Speed hybrid bike tyre. Continental Cyclocross Speed 700 x 35c tire is meant for cyclo-cross and hybrid bikes.
Its propulsion-oriented profile geometry rolls smooth, gives you wings to roll as fast as possible. Perhaps, fly. To roll well and fast, responsive handling and grip is of utmost importance, which is fulfilled by Puregrip Compound. PureGrip Compound also ensures durability hampering your memory of when last did you changed your bike boots.
Top Features
Cyclo-cross and hybrid bike that's as fast as a road bike tire.
PureGrip Compound for responsive handing, grip and durability.
About Bike Tires
Investing in a good robust bike tire means no stopping over punctures, care-free ride over potholes, shards, and other picky objects sticking out of the road. Before you buy a bike tire, make sure you're aware of the correct bike size, your purpose of buying a specific tire and what kind of bike riding(road, urban, off-road) you're into. Road tires are sleek and smooth, can retain high pressure. Hybrid tires are suitable for everyday city rides whereas mountain bike tires come equipped with treads for firm grip and handling over the uneven surface.
About Continental
More than 100 years experience in the development and production of bicycle tires has made Continental a unique company within the industry. Continental is the only German bicycle tire manufacturer to produce its tires in Germany. Knowing this serves as a mighty incentive to our engineers and everyone else involved in the manufacturing process to constantly strive for further innovations. In our technology and development center in Korbach, we are constantly developing new revolutionary technologies such as the unbeatable Black Chili Compound and the ultimate Vectran™ Breaker anti-puncture technology, both used at the top end of race sport. These technologies demand sophisticated processes to ensure our legendary end-product quality, and these innovations as well as the new "ProTection" and "RaceSport" technology for MTB tires, can only be manufactured in our factory in Germany – "Handmade in Germany".
Article No - 0100254
ETRTO - 35-622
Dimension - 700x35C
Technology - Performance
Color/Sidewall/Bead - black/black Skin
TPI - 3/84
Weight - 420g
PSI - 56-85
Continental Cyclocross Speed 700x35C Hybrid Bike Tyre