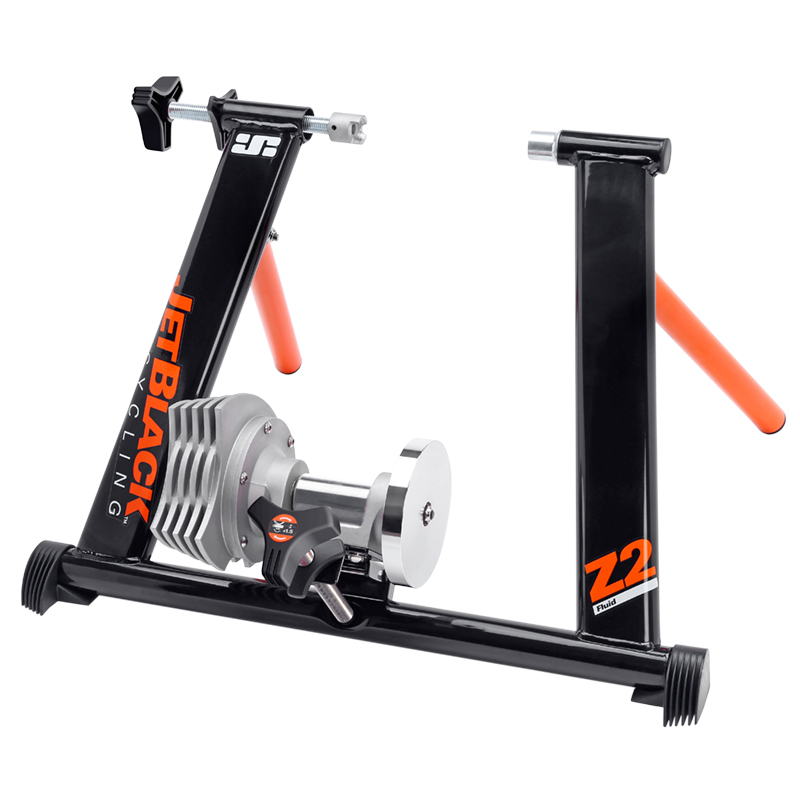 About JetBlack Z2 Fluid Trainer With Lite APP

The JetBlack Z2 Fluid Trainer is a high quality, smooth and quiet bicycle trainer that provides a more realistic ride feel than other trainers. The proprietary fluid in the JetBlack Z2 Fluid increases resistance exponentially up to 900 watts. The faster you spin the harder it gets!
JetBlack's Z2 Fluid Trainer includes:
• Free Lite Training App with coaching features
for iOS or Android
• Train with virtual power, heart rate, speed and cadence,
with optional accessories.
• Ready to ride, right out of the box
• Lifetime warranty included
Realistic ride feel
Get the most out of each and every ride with JetBlack's Z2 Fluid Trainer. The Z2 design offers a wide range of resistance, allowing you to tune your session by adjusting your gears the same as you would on the road. The Z2 is the best value trainer regardless of whether you're spinning out a recovery ride or undertaking an intense threshold workout.
Free app for iOS or Android with access to multiple coaching sessions crafted by Olympic cycle coach Murray Healey, Read and Ride Sessions.
- Speed, Cadence, Heart Rate and Virtual Power (watts) metrics are available on all trainers with any Bluetooth Smart or Ant+ sensors
- Live Gear Recommendations, Goal Cadence, Session Time, Session Profiles
- Test and monitor yourself with an in built fitness threshold test and training zone calculator
- Upload your workout to Training Peaks and Strava
JetBlack Z2 Fluid Indoor Cycle Trainer With Lite APP