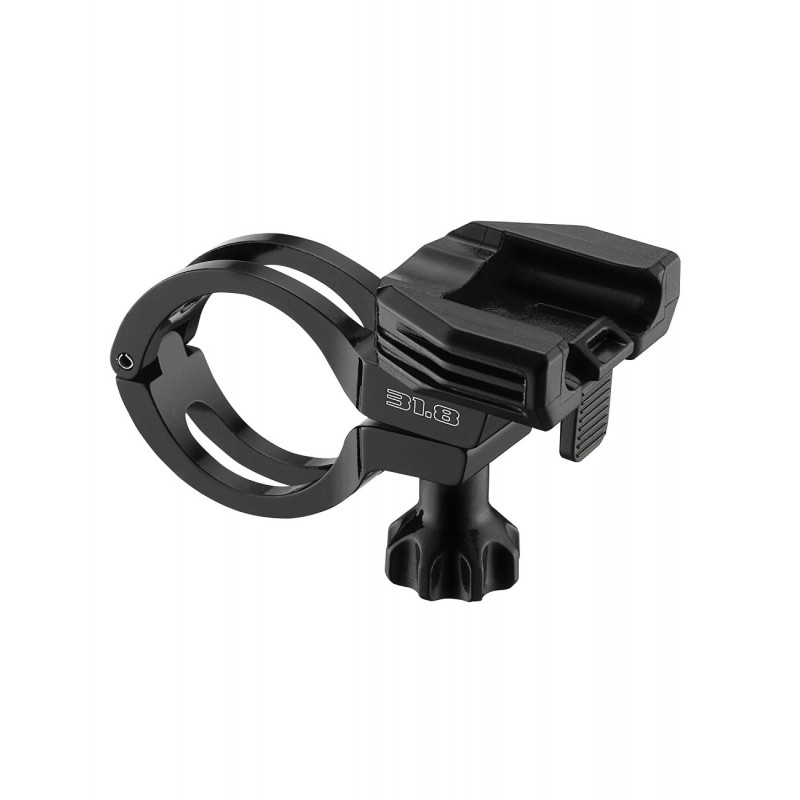 Lezyne LED Aluminium Handlebar Mount Black
If you'd note, the Lezyne front LED bike lights uses snap-on/clip-on strap mounting mechanism to secure the light on the handlebar. If you're looking for an extra secure mount to hold the light even more tightly to the handlebar, Aluminium Handlebar Mount is for you.
Aluminium Handlebar Mount is a light product which is made up of CNC machined aluminium. It's used to securely holds the Mega Drive, Deca Drive and XL LED front LED lights.
It's compatible with 25.4mm or 31.8mm handlebars with 15 degress of lateral adjustment to direct the light where it's needed the most.
A large thumb screw secures the Aluminium handlebar mount to the bar without the need of tools.
The package also includes rubber shims to fine tune the fitting to undersize bars.
About Lezyne
At a time when inexpensive, plastic, catalog-copied accessories that didn't work were the standard, Lezyne's goal was to engineer and produce premium quality accessories that meet the same high standards as high-end bicycle components. In few words, Lezyne's goal was Engineered Design. Today, the goal remains the same and Lezyne is now a cycling accessories industry leader with award winning products world-wide. Lezyne USA has been distributing cycling products worldwide since the end of 2007. They specialize in producing quality hand pumps, multi tools, tire repair kits and hydration packs.
Available in size: 25.4mm and 31.8mm options
Colors: Black
Article No:- 1-LED-HBM-V204
Lezyne LED Aluminum Handlebar Mount Black