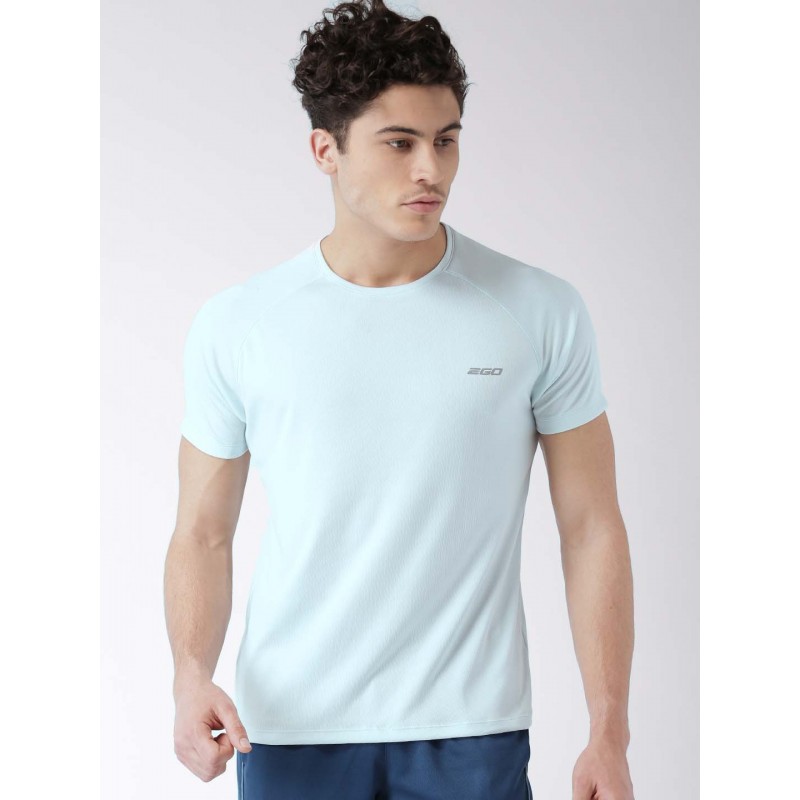 About 2GO Men Sky Blue Solid Round Neck T-Shirt Arctic (EL-GTS139-S8)
Bring fitness fashion to your gym with 2GO's regular fit light weight round neck t-shirt for men. The half sleeved men's t-shirt sporting the cutting edge GO-DRY sweat wicking technology with Anti-Bacterial and Anti-odour finish making this t-shirt suitable for sports and outdoor activities.
PRODUCT DETAILS
2GO round neck half sleeves t-shirt, GO-Dry sweat wicking technology, Anti-Bacterial and
Antiodour finish, Light weight fabric and regular fit.
FIT : Regular
STYLE : 2GO Men Sky blue Solid Round neck T-shirt
FABRIC : 100% Polyester
WASHING & CARE INSTRUCTION


About 2GO
We know that an active life begins just outside your comfort zone and 2GO has been created to fill that void, speaking directly to how modern men and women live and work and sweat it out! Launched in 2012 and under the umbrella of our parent company Brandis Manufacturing & Marketing Pvt Ltd, 2GO Activewear has rapidly become one of the most sought-after sportswear brands for men and women.
2GO has over the years become synonymous with adventure, adrenaline rush and achievement. We are obsessed with how our clothes feel and make you feel! Crafted from luxuriously soft, quick drying, sweat wicking and anti-microbial fabrics, each piece is meticulously designed.
2GO Men Sky Blue Solid Round Neck T-Shirt Arctic (EL-GTS139-S8)