We are now shipping to all ALL ZONES across India. Further, NO DELIVERY is permitted in CONTAINMENT ZONES as of now.
About 3T Road Alloy Aeronova Pro 42cm Handlebar
A perfect match for the Strada frame, the AeroNova handlebar combines an aero profile with an unusual feature: comfort. While most aero dropbars sacrifice in ergonomics, the AeroNova's cross section and corner wing relief makes it ideal for long efforts and even the bar of choice for some speed-obsessed gravel riders (for mere mortals, the SuperGhiaia is a better choice there).
Specification
| | |
| --- | --- |
| Size | Note: PRO version only available in 42cm hood-to-hood width |
| Material | Alloy 6061 |
| Cable routing | Internal cable channels |
| Clamp diameter | 31.8mm |
| Stem torque | 5Nm maximum |
| Shift/brake lever torque | 8Nm maximum |
| Clip-ons | Compatible |
| Di2 compatibility | Fully compatible, including with Di2 bar plug Junction A |
| Finish | Black with white accents |
DIMENSIONS & WEIGHTS


| | |
| --- | --- |
| W1 Hood-to-hood (mm) | 420 |
| W2 Drop-to-drop (mm) | 420 |
| R1 Reach (mm) | 108 |
| R2 Reach (mm) | 120 |
| D1 Drop (mm) | 140 |
| F1 Drop flare (degrees) | 0.0 |
| Weight PRO (+/-4%) (g) | 390 |
DESIGN IS IN THE DETAILS


DROP GRIP: The gradual change in curvature makes the grips comfortable for hands of all sizes, while the upper corner aligns all modern shift/brake levers. The longer reach provides a more aero position (or use a shorter stem for a standard position).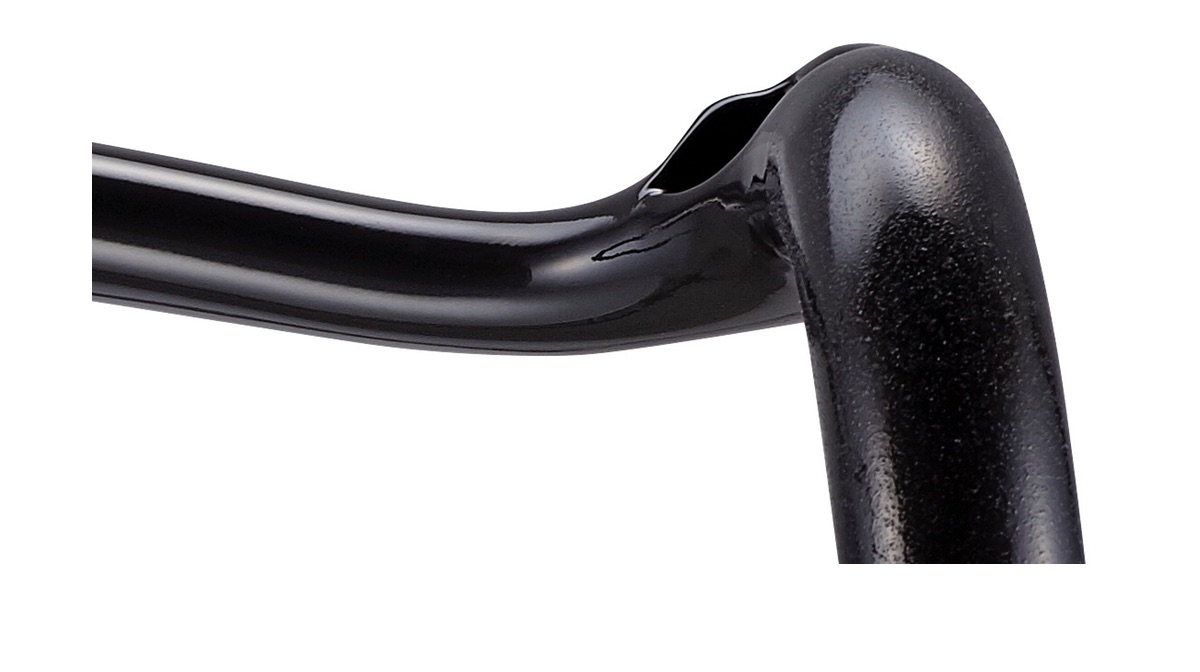 CORNER WING RELIEF: This dip in the wing just before the grip acts as a secondary hood position. In combination with the longer reach you can place your hands here for a standard body position or go forward into the hood for an extended position.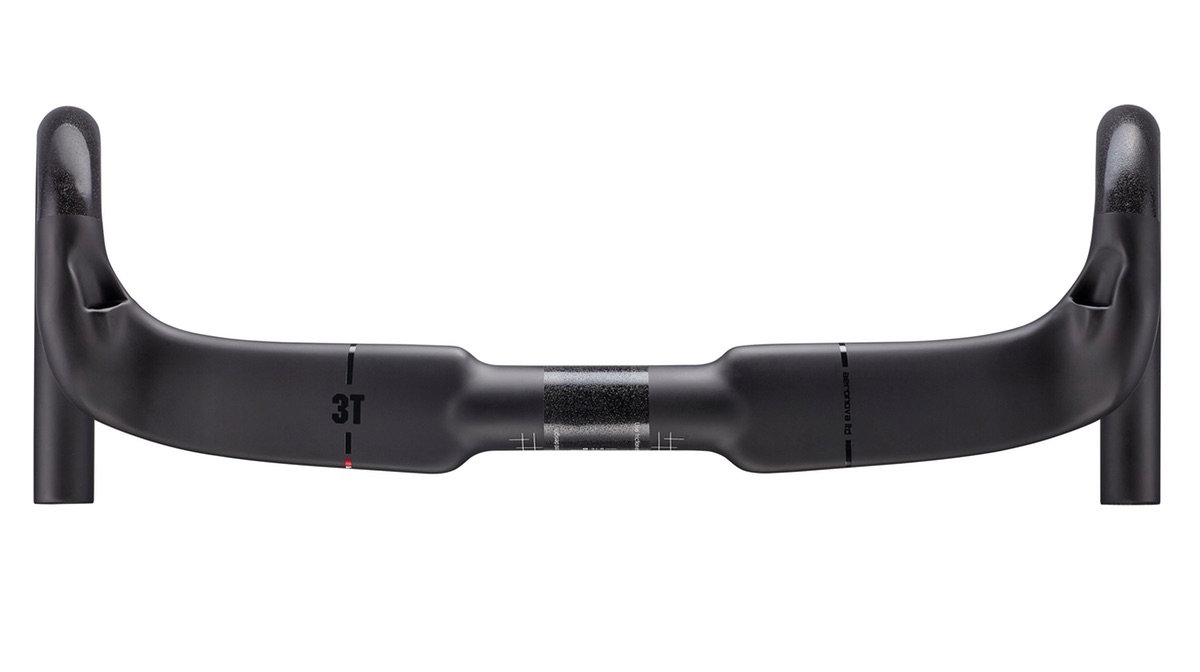 CENTER WING: The wing's cross section is aerodynamic yet comfortable, provided you are accustomed to grip with your thumb parallel to your index finger. If you prefer to grip the center section with your thumb under the bar, the SuperErgo is your best choice.
About 3T
3T is a global company with three regional customer service offices (Italy, Taiwan, California) and 20+ service centers. Founded in Turin in 1961 as Tecno Tubo Torino (Turin Tube Technology), 3T has always been renowned for the quality, simplicity, and beauty of its products. 3T has a track record of being 'first': first to introduce many modern alloys to cycling, first to produce a dedicated aerobar, first to win the ID design award, first to introduce dedicated gravel wheels and first to introduce an aero gravel frame.
3T Road Alloy Aeronova Pro 42cm Handlebar