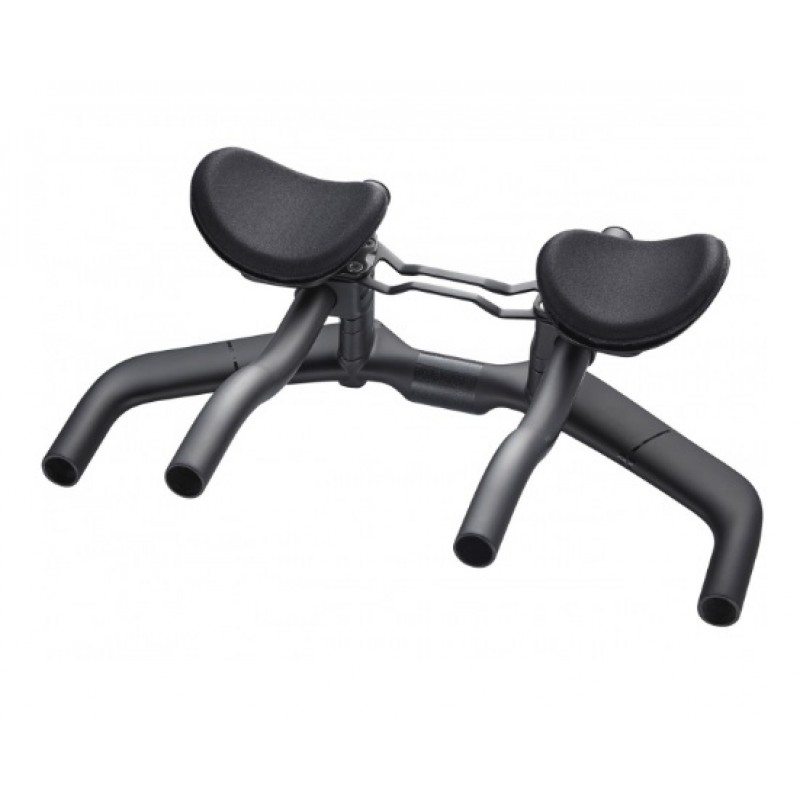 We are now shipping to all ALL ZONES across India. Further, NO DELIVERY is permitted in CONTAINMENT ZONES as of now.
About 3T Time Trail Alloy Basebar with Clipon Vola
Everybody loves to talk about the aerodynamics of aerobars and - guilty as charged - we also like all the work that went into finding the most aero shapes. But all of that is meaningless if the bars don't put you in an aero and comfortable position (and in the end, comfort = aero as it allows you to stay in your aero position longer). To that effect, the Vola combines with a standard stem for the widest range of set-ups, has lots of stack, width and reach adjustment and the most comfortable elbow pads we have ever designed.
DESIGN IS IN THE DETAILS
ADJUSTABILITY: Extensions under the wing for superlow body position, or above for more comfort. Grip spacing can also be adjusted to fit your needs. Add to that a range of elbow pad width, pad height, extension length & shapes and every rider can find their perfect position.
COMFORT ELBOW PADS: Our new cradle and pads put your elbows exactly where you want them and once there, support them with so much comfort you'll be able to keep your aero position through the end of the race without a problem.
AERO WING: Aerodynamic wing design and horizontal grips for the fastest possible set-up, as proven for years by many of the world's best time trialers and triathletes racing these aerobars to victory. The wing is 3:1 UCI-legal.
Specification
| | |
| --- | --- |
| Wing material | Unidirectional carbon |
| Extension material | Alloy |
| Cradle material | Alloy |
| Pad material | Neoprene |
| W1 base bar width (c-c) | 380mm |
| W2 Outside pad width | 240-340mm |
| W3 Center pad width | 130-230mm |
| S1 Pad stack | 30-97mm |
| R1 Pad reach | 20-70mm |
| Clamp diameter | 31.8mm |
| Extensions | S-bend |
| Cradle | New comfort |
| Weight | 810g (minimum stack) |
| Finish | Stealth black |
About 3T
3T is a global company with three regional customer service offices (Italy, Taiwan, California) and 20+ service centers. Founded in Turin in 1961 as Tecno Tubo Torino (Turin Tube Technology), 3T has always been renowned for the quality, simplicity, and beauty of its products. 3T has a track record of being 'first': first to introduce many modern alloys to cycling, first to produce a dedicated aerobar, first to win the ID design award, first to introduce dedicated gravel wheels and first to introduce an aero gravel frame.
3T Time Trail Carbon Basebar with Clipon & Alloy Vola Team Stealth S-Bend Extension