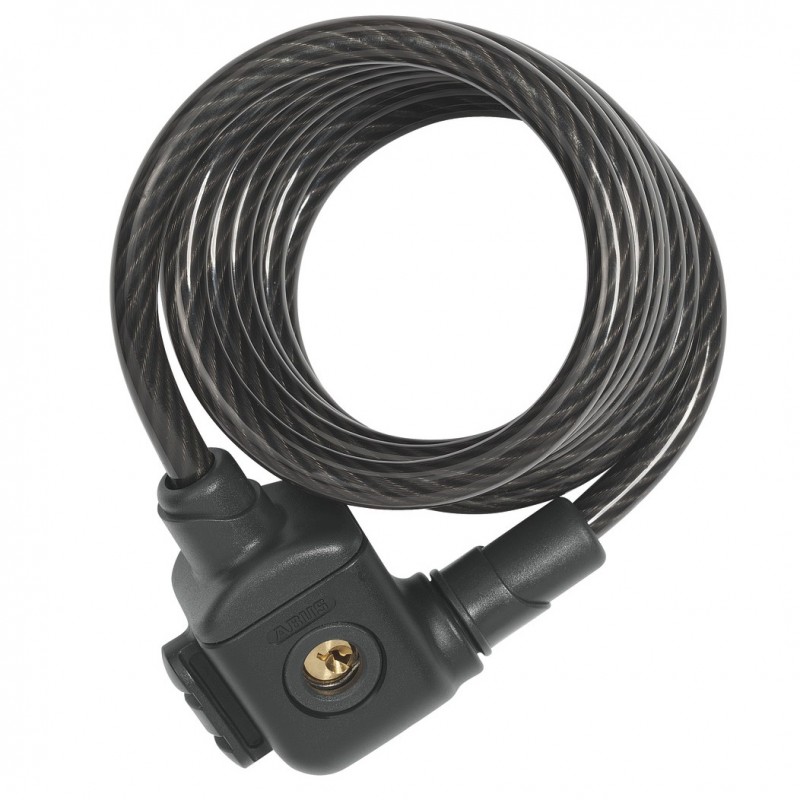 Abus RBKF black 885/185 Bike Lock
Abus RBKF bike lock is amongst the sturdiest lock endowed with 9.5mm strong and high quality coil cable.
To make sure the bike's paintwork remains intact, 9.5mm coil is wrapped with a synthetic coating.
Be it drilling or other theft attacks, ABUS RBKF is built to deal with these insecurities at best.
Buy ABUS RBKF Bike Lock online in India at wizbiker.com. Free shipping.
Top Features
9.5mm strong, high quality flexible coil cable
Synthetic coating to prevent damage to the bike's paintwork
Two reversible keys are included in the package.
About Locks
Bike lock is an item used for theft prevention. It's always a wise choice to lock the bike securely to a fixed object i.e. railing, posts or a bike rack. Choose a bike lock that's strong, covers not all, but most bike components for theft prevention. Depending upon the frame size, bike type, it's worth investing in a good, strong bike lock which keep thieves at bay, something which is theft proof.
About ABUS
When August Bremicker und Söhne KG (ABUS for short) started making traditional padlocks in 1924, they were already setting standards. The founders' strategy was simple and timeless: 'Security calls for quality!'. It is that principle that successive generations have carried on and developed. The list of ABUS innovations that make life difficult for would be bike thieves is a long one. Their inventive spirit makes sure the list gets longer and longer!
Specification
Art. no.: 10454 1

Level: 4

Weight [g]: 572

diameter [mm]: 9.5

length [cm]: 185

Carrier: KF

Abus RBKF black 885/185 Bike Lock