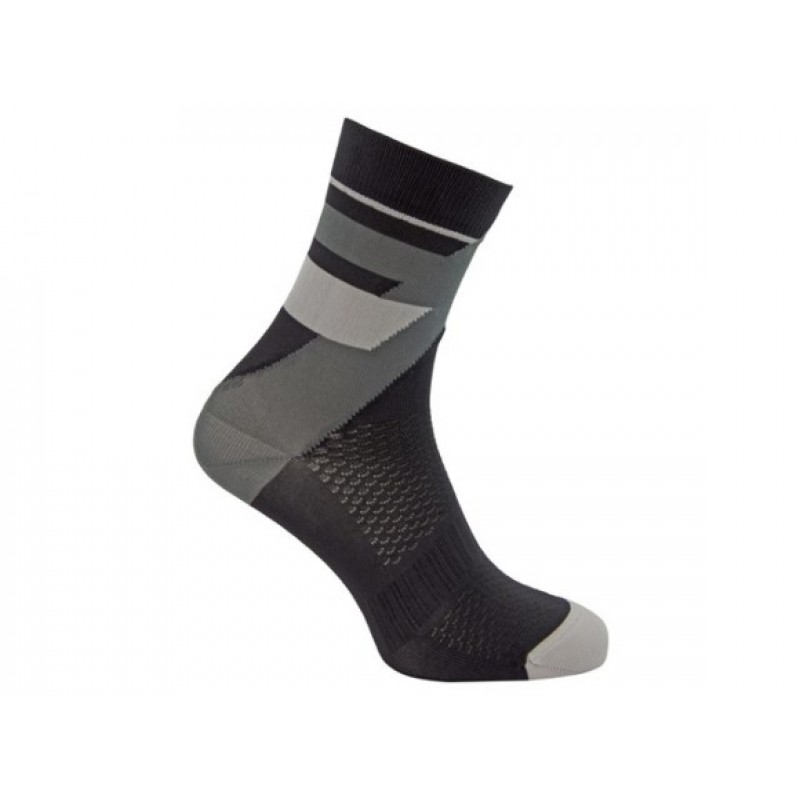 About AGU Essential Inception Unisex Cycling Socks Black
If you really want to cycle in style, then you need to appear in a suitable outfit from head to toe. And your socks must have the same motif as the rest of your cycling clothing. The Rebel Blue Essential Inception socks coordinate perfectly with our eponymous cycling shirt.
These are quality socks made of durable Coolmax material that provides a high level of ventilation. The uppers of the socks are also extra open, keeping overheating to a minimum.
The socks are high-model socks that extend to above the ankle and they have a specially formed footbed. Just as with all items in our Essential line, they are honestly priced. The Essential Inception socks are available in the same colours as the Inception Jersey: Windsor Wine, Blue Rebel or Black. In sizes S/M or L/XL.
Product details
Material: Coolmax
Ventilated uppers
Comfort footbed
High model
Collectie : Essential
Gender : Unisex
season : Summer
About AGU Brand
AGU Founded in 1966 Alkmaar (Netherland). Every bike ride requires the right clothes or bags. AGU has been putting together every collection since 1966 with a special eye for technology, comfort and appearance. Carefully developed from high-quality materials. Whether it concerns cycling or rainwear, or lightweight bicycle bags, AGU sends every cyclist with a good feeling. In all circumstances. AGU has grown beyond the borders of our home country, and our products are finding their way to countries all over the world. Products that have been improved in every way imaginable, adopting the latest insights in body dynamics and material technology, but also designing ever more beautiful and above all more durable products. Designed to feel good!
AGU Essential Inception Unisex Cycling Socks Black