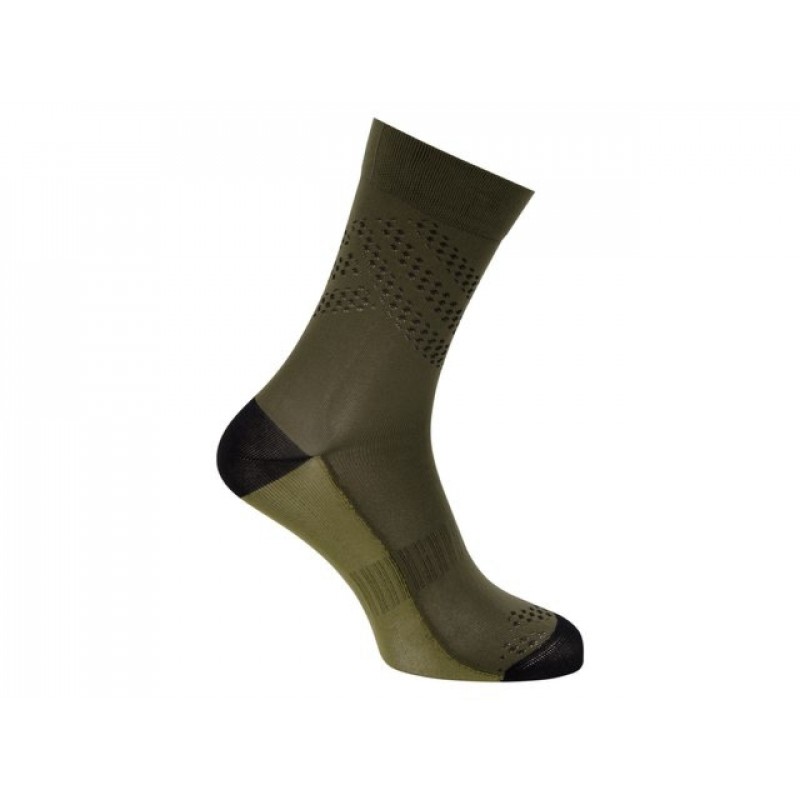 About AGU Maze Cycling Unisex Socks Army Green
Cycling socks have to coordinate with the rest of your outfit! That's no problem with these black MAZE SOCKS that (naturally) go perfectly with the MAZE JERSEY. The socks are high-quality socks of durable Coolmax material that provides a high level of ventilation. The uppers of the socks are also extra open, keeping overheating to a minimum.
The socks are high-model socks that extend to above the ankle and they have a specially formed footbed. MAZE socks are available in Black, Army Green and Optical White and in the sizes S/M and L/XL.
With the Trend line, AGU meets the demands of enthusiastic cyclists and those on the bike with a sense of style. The collection deals playfully with colour gradients and graphics and has a remarkably noticeable design – naturally, without making any concessions to technical quality. The Trend collection is produced in Europe using Italian and Spanish fabrics and remains exclusive due to small production volumes.
Product details
Material: Coolmax
Ventilated uppers
Comfort footbed
Collectie : Trend, Maze
Gender : Unisex
season : Summer
About AGU Brand
AGU Founded in 1966 Alkmaar (Netherland). Every bike ride requires the right clothes or bags. AGU has been putting together every collection since 1966 with a special eye for technology, comfort and appearance. Carefully developed from high-quality materials. Whether it concerns cycling or rainwear, or lightweight bicycle bags, AGU sends every cyclist with a good feeling. In all circumstances. AGU has grown beyond the borders of our home country, and our products are finding their way to countries all over the world. Products that have been improved in every way imaginable, adopting the latest insights in body dynamics and material technology, but also designing ever more beautiful and above all more durable products. Designed to feel good!
AGU Maze Cycling Unisex Socks Army Green