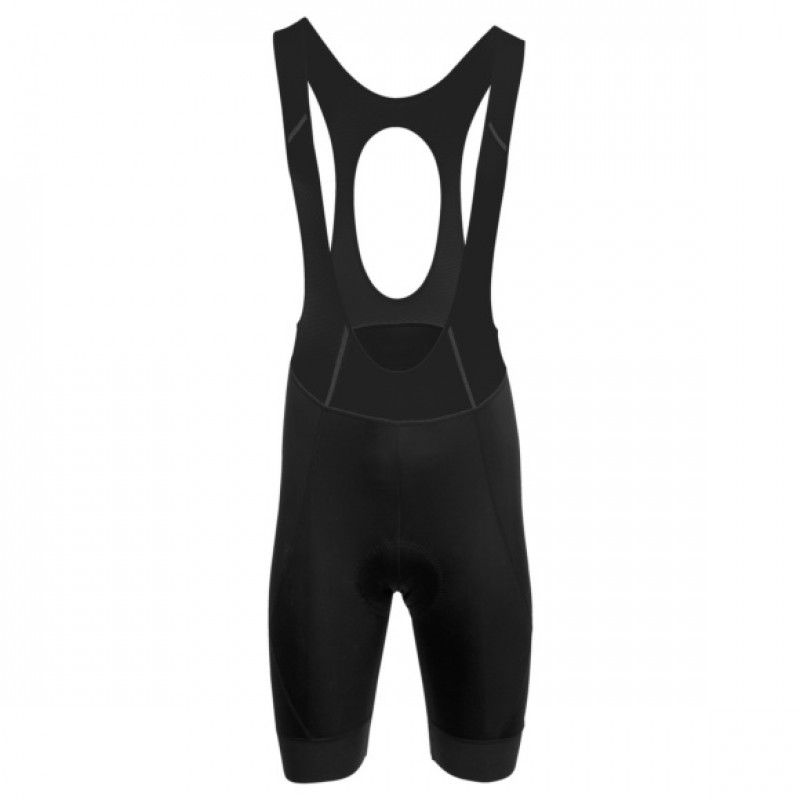 About AGU Switch Men Cycling Bib Shorts Black
A good cycling bib is essential for riding pleasure. So the SWITCH BIBSHORT from our limited-edition Trend collection is a top-quality cycling bib that goes perfectly with the shirts in the Trend line.
The black SWITCH BIBSHORT is constructed from multiple pre-formed panels of supple, elastic Power Compression Lycra (in 200-gram quality) that fit closely around your body. The suspenders are made with an extremely open structure, for the best possible temperature regulation, while the Power Compression Lycra has a muscle-supporting effect to help battle fatigue. Laser-finished cuffs with silicone grippers on the inside keep the pants legs in place. The stitched seams are flatlock – which ensures that "imprinting" into your skin is kept to a minimum. The new Red 120 chamois made of High-impact Perforated foam (14 mm thickness) is made for intensive use and for long rides. This chamois is given subtle differences in thickness – so-called Skyving technology – in order to prevent skin irritation. In other words, the SWITCH BIBSHORT is the ideal cycling bib for demanding and experienced cyclists.
The bib is available in six sizes in the colours Black, Grey and Green.
With the Trend line, AGU meets the demands of enthusiastic cyclists and those on the bike with a sense of style. The collection deals playfully with colour gradients and graphics and has a remarkably noticeable design – naturally, without making any concessions to technical quality. The Trend collection is produced in Europe using Italian and Spanish fabrics and remains exclusive due to small production volumes.
Product specifications
Material: 200 gr Power Compression Lycra
Multiple-panel, pre-formed bib
Bonded mesh suspenders
Flatlock seams
Laser-finished band with silicone grip
Red 120 chamois
Collectie : Essential
Material description : 200 g Compression Lycra
Gender : Men
season : Summer
About AGU Brand
AGU Founded in 1966 Alkmaar (Netherland). Every bike ride requires the right clothes or bags. AGU has been putting together every collection since 1966 with a special eye for technology, comfort and appearance. Carefully developed from high-quality materials. Whether it concerns cycling or rainwear, or lightweight bicycle bags, AGU sends every cyclist with a good feeling. In all circumstances. AGU has grown beyond the borders of our home country, and our products are finding their way to countries all over the world. Products that have been improved in every way imaginable, adopting the latest insights in body dynamics and material technology, but also designing ever more beautiful and above all more durable products. Designed to feel good!
AGU Switch Men Cycling Bib Shorts Black