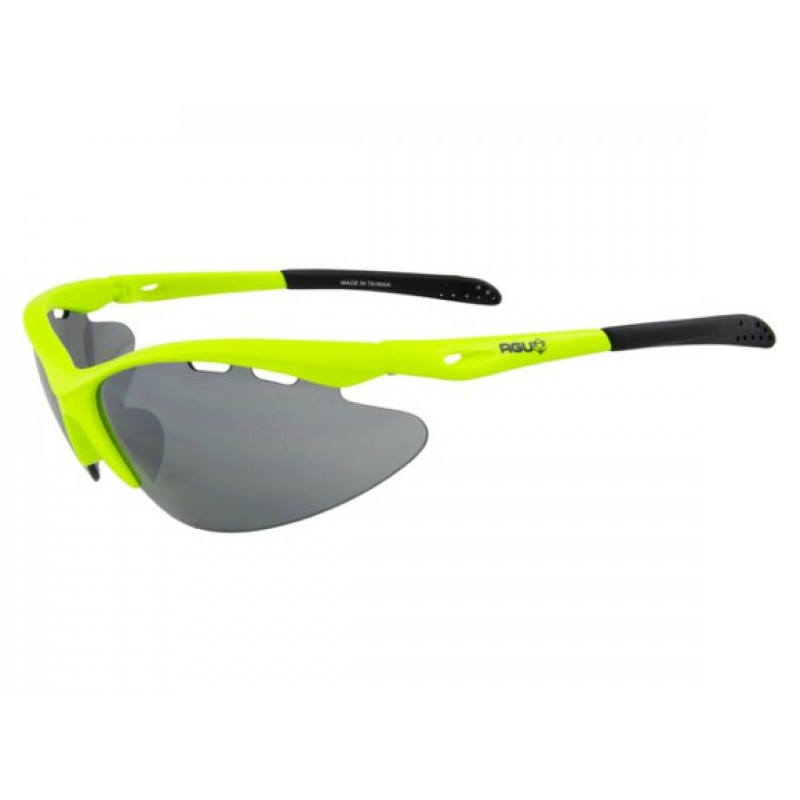 About AGU Takatsu Glasses Fluo Yellow
As they fit perfectly against the face and because they are very light, you forget you are wearing these glasses. With the extra lenses, the glasses are easily adapted to variable weather conditions.
Material: Grilamid TR90
UV 400 lenses
Includes 2 extra sets of lenses
Lenses provided with ventilation
Anti-allergenic nose pads and temples
Including storage pouch
Gender : Unisex
About AGU Brand
AGU Founded in 1966 Alkmaar (Netherland). Every bike ride requires the right clothes or bags. AGU has been putting together every collection since 1966 with a special eye for technology, comfort and appearance. Carefully developed from high-quality materials. Whether it concerns cycling or rainwear, or lightweight bicycle bags, AGU sends every cyclist with a good feeling. In all circumstances. AGU has grown beyond the borders of our home country, and our products are finding their way to countries all over the world. Products that have been improved in every way imaginable, adopting the latest insights in body dynamics and material technology, but also designing ever more beautiful and above all more durable products. Designed to feel good!
AGU Takatsu Glasses Fluo Yellow