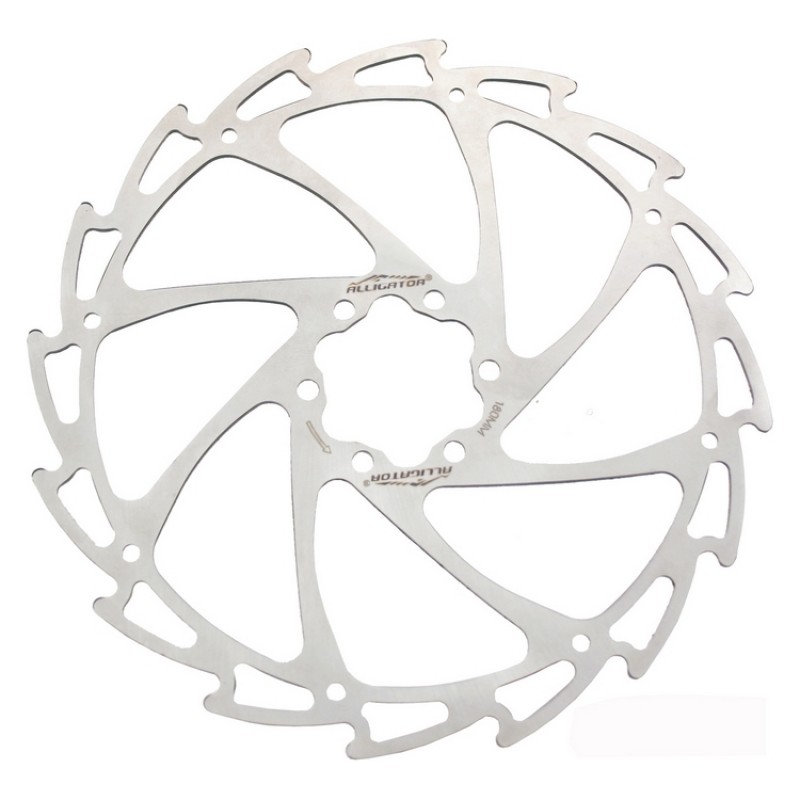 We are now shipping to all ALL ZONES across India. Further, NO DELIVERY is permitted in CONTAINMENT ZONES as of now.
About Alligator Bicycle Brake Disc Rottor Wind Cutter 203mm
Features
Wind-Cutter is a proven and light tuning brake disc
Better braking power and better braking control
Better heat dissipation
Brake disc material: 410 stainless steel (the same material, which is used by many renowned manufacturers)
The stable form of stainless steel ensures a difficult deformability whereby the braking power is improved
Incl. 6x M5x10 lens head screw with TX 25 drive for the mounting of the disc to the hub
In use with the Wind-Cutter disc brake rotor harder brake pads are recommended to minimize wear. Alligator ceramic sintered or semi-metallic brake pads are recommended
Please note that the minimum brake pad size (WxH) of your brake pad must achieve at least 17x12mm to run this rotor without any limitation in functionality
About Alligator
Alligator cables are one of the world's premier manufacturers and designers of bicycle cables. They started in Taiwan in 1976 and continue to be dedicated in improving both the performance and enjoyment of riding for cyclists.
Alligator Bicycle Brake Disc Rottor Wind Cutter 203mm