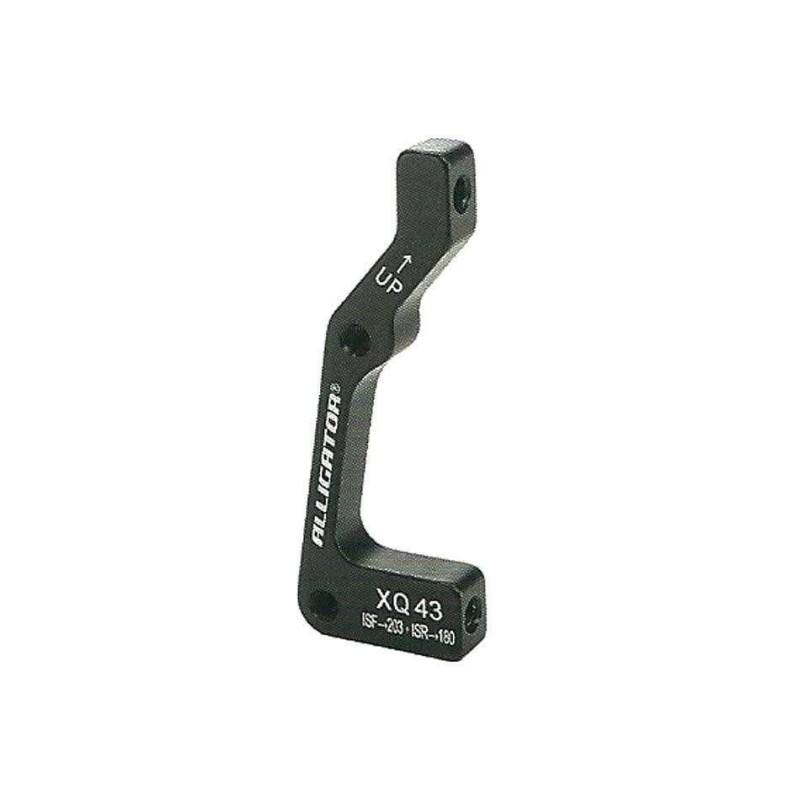 We are now shipping to all ALL ZONES across India. Further, NO DELIVERY is permitted in CONTAINMENT ZONES as of now.
About Alligator Disc Brake Caliper Adapter HK-XQ34-DIY 180mm
Disc Brake caliper adapter for conversion from Frame Rear Post mount 180 mm to Frame Rear IS 180 mm.
Product Code : HK-XQ34-DIY
About Alligator Brand
Alligator cables are one of the world's premier manufacturers and designers of bicycle cables. They started in Taiwan in 1976 and continue to be dedicated in improving both the performance and enjoyment of riding for cyclists.
Alligator Disc Brake Caliper Adapter HK-XQ34-DIY 180mm