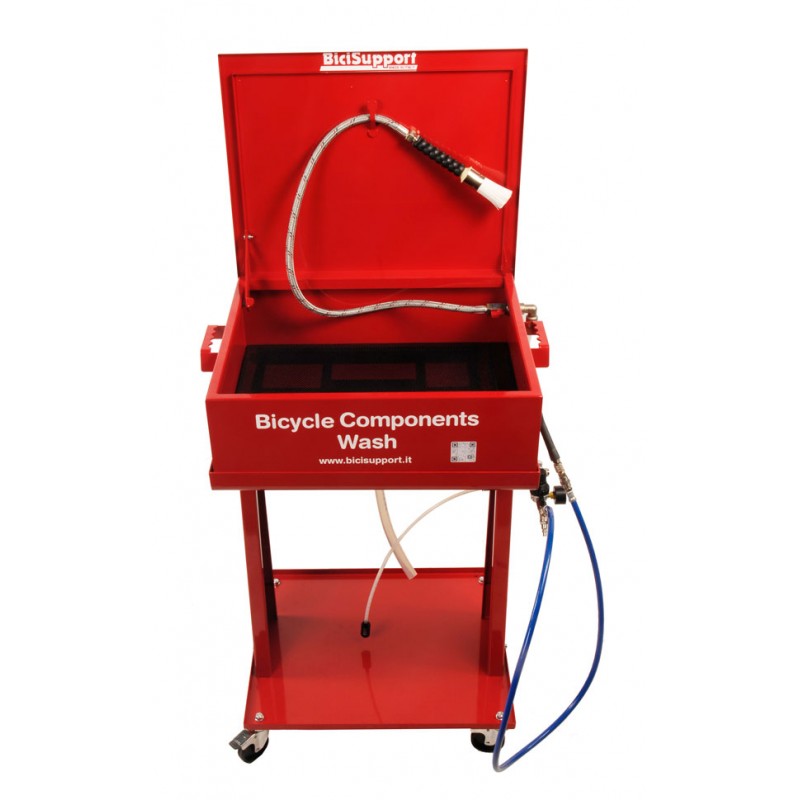 We are now shipping to all ALL ZONES across India. Further, NO DELIVERY is permitted in CONTAINMENT ZONES as of now.
About Bicisupport BS 402 Maintenance Components Wash Machine
Wash tank for bicycle components clearing
such as brakes, derailleur,crankset,chains…
Product attributes
Equipped with a pneumatic pump for the
detergent recycling.
Air gun for drying and brush for the
detergent using.
The tank is equipped with wheels for an
easy placement
Professional
Compressor joint
Details
Height (cm): 97
Base (cm): 63x63
Packaging (cm): 75x57x100
Weight (Kg): 30
About Bicisupport
Since 1976 the company is introduced into the whole International market,leader for the bicycle technical items, work stands,shop displays and supports. Since 30 years ago Bicisupport is supplier of the Italian national team and of the best pro-tour,professional and continental ones, and of every cyclist.
Bicisupport BS 402 Maintenance Components Wash Machine