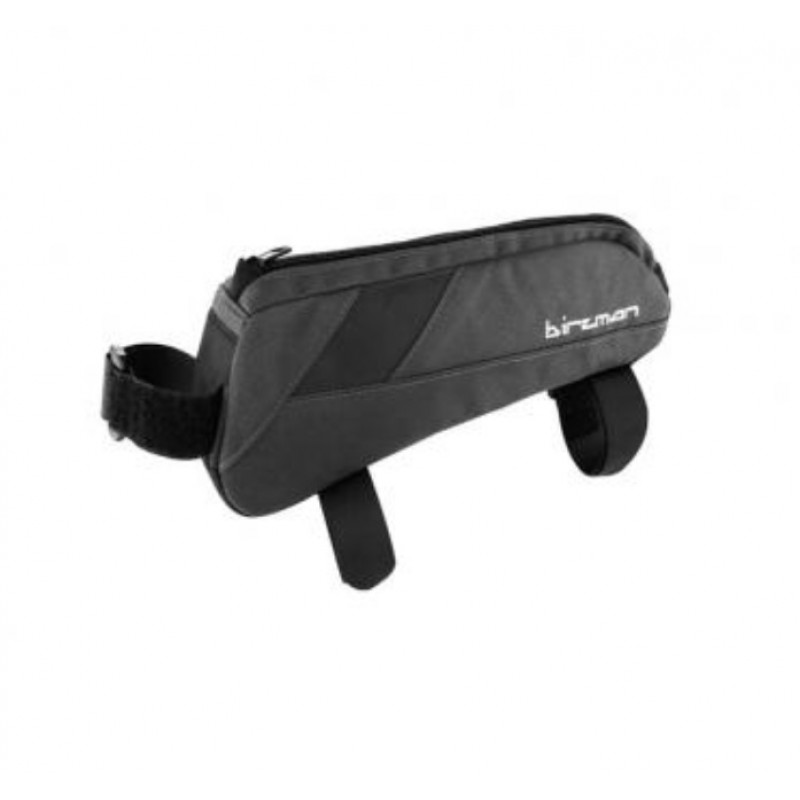 We are now shipping to all ALL ZONES across India. Further, NO DELIVERY is permitted in CONTAINMENT ZONES as of now.
About Birzman Belly Tri Top Tube Bag
The Belly Tri top tube bag by Birzman was specially developed for the demands of ambitious triathletes, yet it will also cut a fine figure on many other bikes. With a length of 25 cm, it gives you enough space for bars, gels, tube, a small money bag, credit card, a multitool and/or other accessories. In short, everything you need.
An elastic organizer keeps things in order inside the Belly Tri. The bag can either be attached to the top tube with velcros or with screws at designated fixing points.
The bottom part is made of tough rubber which prevents scratches or abrasions to the top tube over time.
Features :
Reflective details for improved visibility.
Water-repellent.
Can be attached with velcros (universal) or screws (fixing points required).
Anti-slip and paint-friendly underside.
Material: 300D polyester.
Dimensions: approx. 25 x 8.5 x 4 cm.
Weight: approx. 98 g.
About Birzman Brand
Birzman, although relatively unknown to local market, it is an established Taiwan manufacturer of bicycle tools and pumps. Their products are sold across America, Europe and Asia region. Now the brand has arrived in India too, exclusively distributed by World Of Wheelz.
Birzman was born out of the marriage between increased design and optimized functionality. Birzman was established in 2007 to answer the need for well designed, bike-specific tools. They made its foray into the bike scene in 2009 when it scooped its first gold at the EUROBIKE Award 2009. A year on, in 2010, they clinched an iF Award and two Reddot Awards for three different products. The concept of simplicity remains as the core principle of Birzman's products. Being passionate cyclists themselves, designers and engineers at Birzman understand too well that many riders out there are spending too much time fiddling with bike accessories and components. Birzman never fails to impress the cycling industry with devices that are ever so innovative and simple to use. Their high-quality air pumps are so popular because of their revolutionary technology, the Snap-It Apogee and Controlled Air Discharge, that built into these products.
Birzman Belly Tri Top Tube Bag