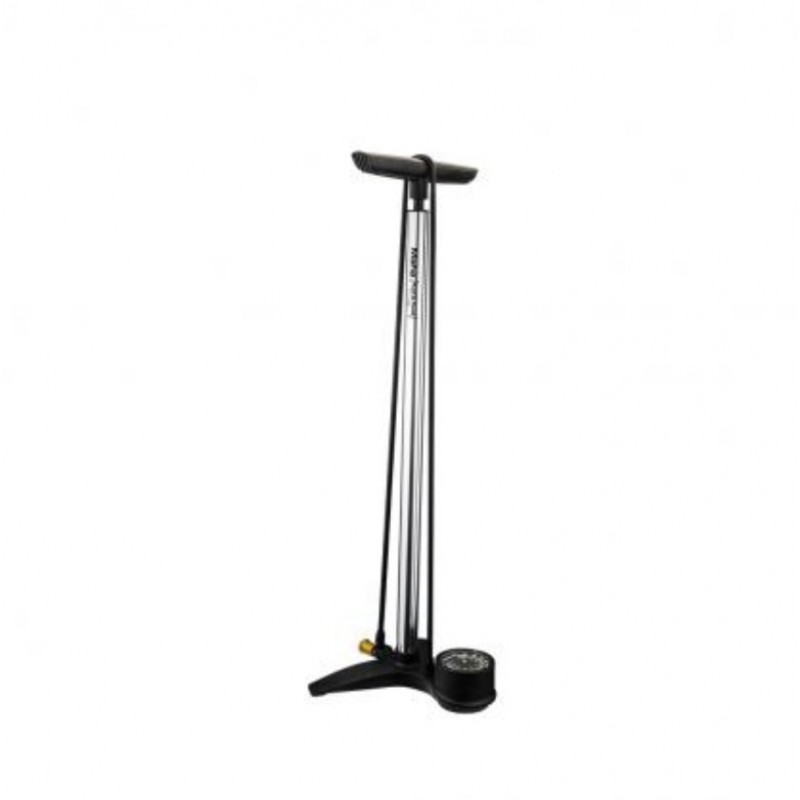 We are now shipping to all ALL ZONES across India. Further, NO DELIVERY is permitted in CONTAINMENT ZONES as of now.
About Birzman Floor Pump Maha Push & Twist Grand-V-Silver
The Birzman Maha Push & Twist V Floor Pump is an efficient and ergonomically comforting to use pump thanks to its well thought out and advanced design in a visually minimalist package. Featuring a CNC high-end aluminium construction, complete with a High-Polymer handle. The pump body angled by 5 degrees offers better ergonomics and improves pump efficiency. Functionality is boosted further by the fast to engage/remove and exceptionally accurate Push & Twist pump head.
Grand Maha Push & Twist-V is a taller version of Birzman's Maha Push & Twist-V with a height of 757mm.
Push & Twist :
Compatible with both Presta and Schrader valve under the same simple steps:
Insert, PUSH the collar down and TWIST it by one turn to secure engagement; simply pull back the collar to disengage.
No damage to the valve core
Long Lasting PU Tape
No blow-offs under high pressure
Pressure bleed button ( CAD ) for ultimate accuracy
CAD System :
The Controlled Air Discharge (CAD System) is an air pressure release valve. When using a CAD equipped Birzman Floor Pump to inflate a Presta valve or Schrader valve, pressing the CAD buttom releases air from the tube to adjust tire pressure.
EBS - Evolved Barrel Structure:
An evolved barrel structure that is constructed out of 6061 aluminium alloy. The precision cylinder and piston mechanism allows air to flow easier and thus creating a more ergonomic experience. Lift the handle let it slide down on its own to experience the smoothness of air being released.
Features
Head : Push & Twist (Presta/Schrader)
Handle : High Polymer
Barrel : CNC machined aluminium
Base : High Polymer
Capacity : 220 PSI / 15 Bar
Height : 757mm
About Birzman Brand
Birzman, although relatively unknown to local market, it is an established Taiwan manufacturer of bicycle tools and pumps. Their products are sold across America, Europe and Asia region. Now the brand has arrived in India too, exclusively distributed by World Of Wheelz.
Birzman was born out of the marriage between increased design and optimized functionality. Birzman was established in 2007 to answer the need for well designed, bike-specific tools. They made its foray into the bike scene in 2009 when it scooped its first gold at the EUROBIKE Award 2009. A year on, in 2010, they clinched an iF Award and two Reddot Awards for three different products. The concept of simplicity remains as the core principle of Birzman's products. Being passionate cyclists themselves, designers and engineers at Birzman understand too well that many riders out there are spending too much time fiddling with bike accessories and components. Birzman never fails to impress the cycling industry with devices that are ever so innovative and simple to use. Their high-quality air pumps are so popular because of their revolutionary technology, the Snap-It Apogee and Controlled Air Discharge, that built into these products.
Birzman Floor Pump Maha Push & Twist Grand-V-Silver