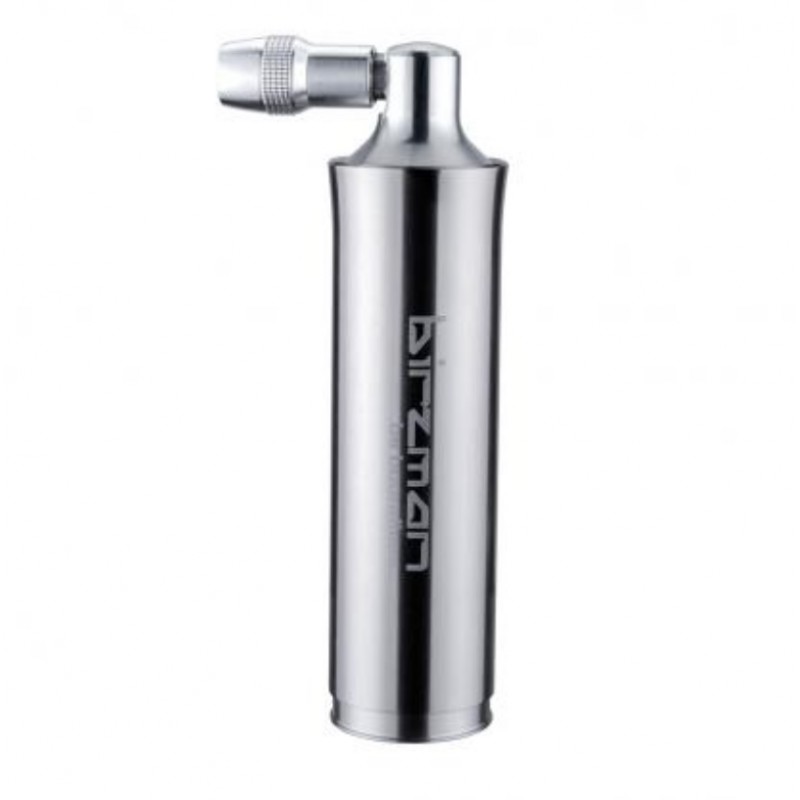 We are now shipping to all ALL ZONES across India. Further, NO DELIVERY is permitted in CONTAINMENT ZONES as of now.
About Birzman Roar CO2 Canister 25G-Silver
A 100% CNC machined aluminium CO2 pumping system. The drain valve allows easy and precise dosing. The Activate-valve function in the pump head allows very precise dosage and fits directly to Presta or Schrader valves. Compatible with 25g CO2 cartridges. The shapely cylinder from CNC machined aluminium protects the CO2 cartridge and prevents the hands when using cold.
The Birzman Roar CO2 combines fantastic design with exceptional quality, proof that even the most essential tool can look cool.
Activate Valve Function :
Press down on the head of the inflator to release CO2, enabling an accurate controlled inflation.
Features
Pump Head : Presta/Schrader
Body Material : CNC machined aluminium (Valve head & Canister)
Size : 5.1 x 13.3 x 3.2cm
Weight : 67g
Includes : 1x25g cartridge, 1 CO2 Adaptor & 1 protective cylinder
About Birzman Brand
Birzman, although relatively unknown to local market, it is an established Taiwan manufacturer of bicycle tools and pumps. Their products are sold across America, Europe and Asia region. Now the brand has arrived in India too, exclusively distributed by World Of Wheelz.
Birzman was born out of the marriage between increased design and optimized functionality. Birzman was established in 2007 to answer the need for well designed, bike-specific tools. They made its foray into the bike scene in 2009 when it scooped its first gold at the EUROBIKE Award 2009. A year on, in 2010, they clinched an iF Award and two Reddot Awards for three different products. The concept of simplicity remains as the core principle of Birzman's products. Being passionate cyclists themselves, designers and engineers at Birzman understand too well that many riders out there are spending too much time fiddling with bike accessories and components. Birzman never fails to impress the cycling industry with devices that are ever so innovative and simple to use. Their high-quality air pumps are so popular because of their revolutionary technology, the Snap-It Apogee and Controlled Air Discharge, that built into these products.
Birzman Roar CO2 Canister 25G-Silver