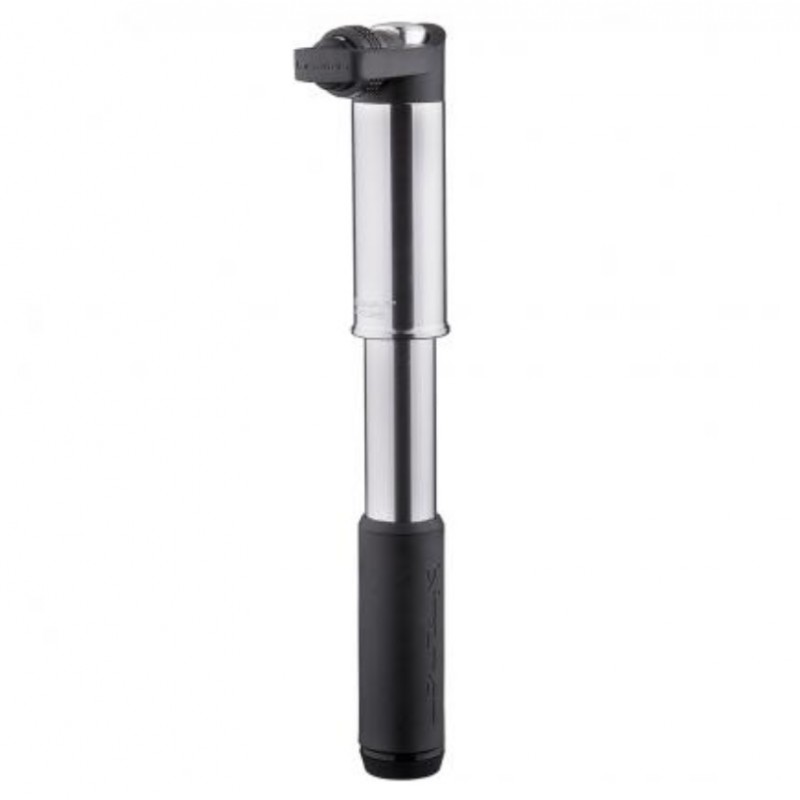 We are now shipping to all ALL ZONES across India. Further, NO DELIVERY is permitted in CONTAINMENT ZONES as of now.
About Birzman Sheath Apogee Road Pump+Co2 Set
Birzman's Sheath Apogee offers an all-in-one inflation solution for the rider who wants the instant power of CO2 as well controlled accuracy in a pump. The innovative Snap-It Apogee valve adapter makes inflation easier than ever before.The beauty of this pump is the detachable head, which becomes a CO2 trigger so that you can use any CO2 cannisters to fill up your tyres before the pump is needed.
Snap-It Apogee :
Simplicity - One simple shift of the collar to alternate between Presta and Schrader.
Security - An instant, secure engagement meas no blow-offs at high pressures.
Peace of Mind - No pull-outs or damage to the valve core.
Precision and Versatility - Air-lock ensures no air loss and enables use on front fork suspension.
QR-Hose :
The QR Hose is hidden in the handle and extends for easy use. Pump the handle once and it shoots into place.
Turn Pierce Function :
Features a built-in valve to control for accurate inflation. Turn the cartridge clockwise to puncture and close the valve; Counter-clockwise to open the valve and release the CO2. Compatible with all threaded CO2 cartridges.
Pump-CO2 Bracket Combo :
The bracket allows you to attach your pump and CO2 cartridge to the bike simultaneously (included in supply)
Features
Head : Snap-It Apogee(Presta/Schrader), Compatible with CO2 Cartridges
Body Material : CNC machined aluminium
Capacity : 160psi / 11bar
Size : 19.5 x 4.2 x 2.6cm
Weight : 120g
Includes : 2 x 16g Cartridges, 1 neoprene grip
About Birzman Brand
Birzman, although relatively unknown to local market, it is an established Taiwan manufacturer of bicycle tools and pumps. Their products are sold across America, Europe and Asia region. Now the brand has arrived in India too, exclusively distributed by World Of Wheelz.
Birzman was born out of the marriage between increased design and optimized functionality. Birzman was established in 2007 to answer the need for well designed, bike-specific tools. They made its foray into the bike scene in 2009 when it scooped its first gold at the EUROBIKE Award 2009. A year on, in 2010, they clinched an iF Award and two Reddot Awards for three different products. The concept of simplicity remains as the core principle of Birzman's products. Being passionate cyclists themselves, designers and engineers at Birzman understand too well that many riders out there are spending too much time fiddling with bike accessories and components. Birzman never fails to impress the cycling industry with devices that are ever so innovative and simple to use. Their high-quality air pumps are so popular because of their revolutionary technology, the Snap-It Apogee and Controlled Air Discharge, that built into these products.
Birzman Sheath Apogee Road Pump+Co2 Set