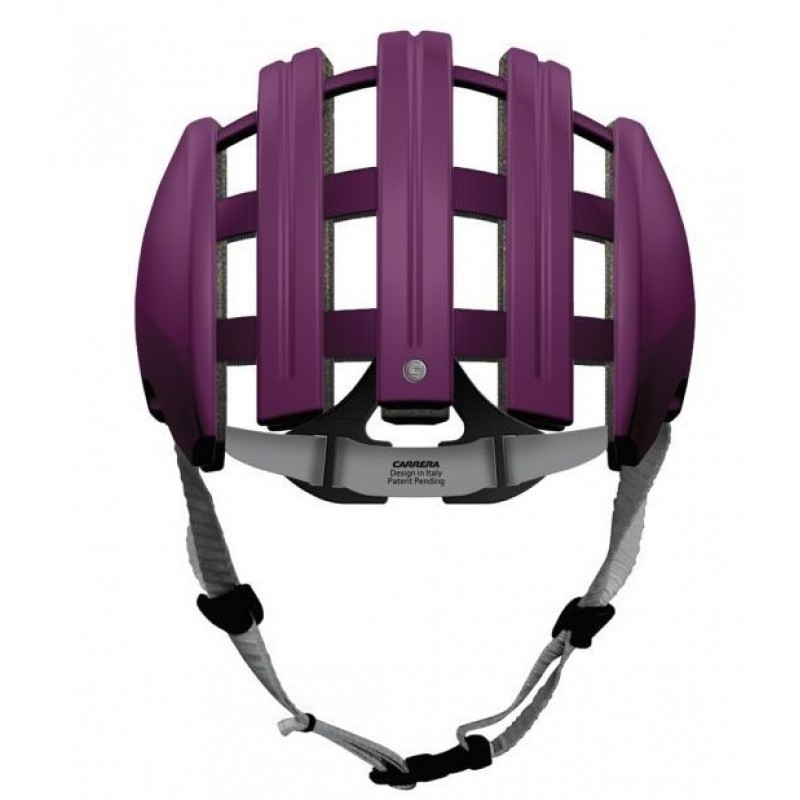 About Carrera CPSE Foldable Helmet Purple
The helmet's flexible frame meets CPSC requirements for protection through a series of EPS foam bars. Those bars are connected with flexible material that's light enough to fold the helmet up for easy storage but tough enough to keep it together under impact.
When not in use, the helmet collapses down, to be secured by the Brooks Leather carrying strap.
Polycarbonate shell with EPS foam.
Weight: 330 grams.
EN 1078 and CPSC certifie.
Sizes : Medium: 55 - 59cm / 21.75" - 23.25" Large: 59 - 63cm / 23.25" - 24.75"
About Carrera Brand
Carrera is a trademark belonging to Safilo Group S.p.A. that designs and produces sunglasses and sports eyewear. Founded in Austria in 1956, it now operates from Padova, Italy.
Carrera CPSE Foldable Helmet Purple