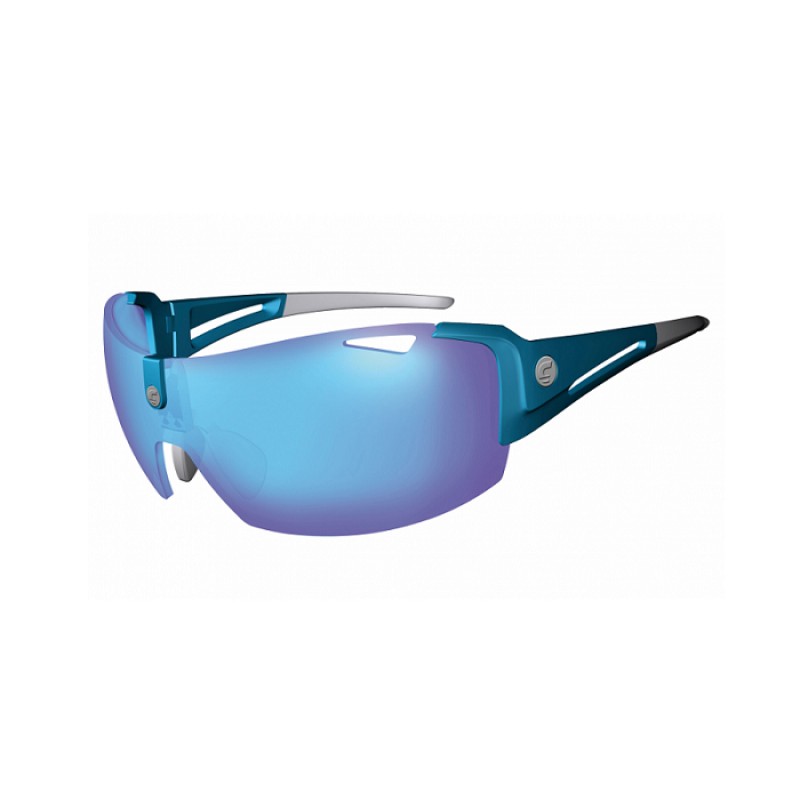 We are now shipping to all ALL ZONES across India. Further, NO DELIVERY is permitted in CONTAINMENT ZONES as of now.
About Carrera R&B X-Lite Anti Fog Sunglass Light Blue
Carrera R&B X-LITE 2 Lens Set: ML Blue Category 4 Lens, Salmon Anti-Fog Category 2 Lens, Light Blue Frame.
Carrera R&B X-lite sunglasses are a combination of modern design and streamlined design. Thanks to what this model has become very popular. A large, one-piece lens protects the eyes as much as possible, not only from the front, but from the sides, which provides eye protection in any situation and a comfortable fit for glasses.
Sports glasses with an aerodynamic design and excellent ventilation, with a flexible adjustment system - the width of the nose stop is adjustable - the bending arches easily adapt to the shape of the face, perfectly hugging your head (just bend the earhooks for this).
The nasal pads and the tips of the arms are made of special rubberized material. When it gets a little wet, it becomes sticky, reliably fixing glasses on the face, which is very important during active sports.
Carrera R&B X-LITE glasses are equipped with polarizing lenses to neutralize glare and increase contrast.
All Carrera R&B X-lite eyeglasses come with additional interchangeable lenses that can be easily alternated when changing lighting conditions.
Equipped with photo-polarized lenses. This revolutionary technology combines the qualities of both photochromic lenses (color change depending on the intensity of illumination) and polarized ones (neutralizing glare and increasing contrast). This combination is the most reliable way to protect your eyesight. Equipped with a special anti-fog coating that prevents condensation of moisture on the surface of the glasses.
All lenses also have a special coating that protects against scratches and scuffs. These glasses are the embodiment of the latest technology in the field of optics for your health and comfort.
Thanks to the frame from grilamid, the weight of the glasses is only 31 g.

Features
Giving maximum field of vision
Targeted to club and sportive riders with attitude
MPS multiple nosepiece width and height adjustment
Air vents for cooling
Interchangeable lenses
Megol adjustable nose and temple points that adhere to the rider even under damp or sweat conditions
Grilamid frame: resiliant yet flexible to retain shape\
Hard case included
Weight: 31gsms
About Carrera Brand
Carrera is a trademark belonging to Safilo Group S.p.A. that designs and produces sunglasses and sports eyewear. Founded in Austria in 1956, it now operates from Padova, Italy.
Carrera RB X-Lite Anti Fog Sunglass Light Blue