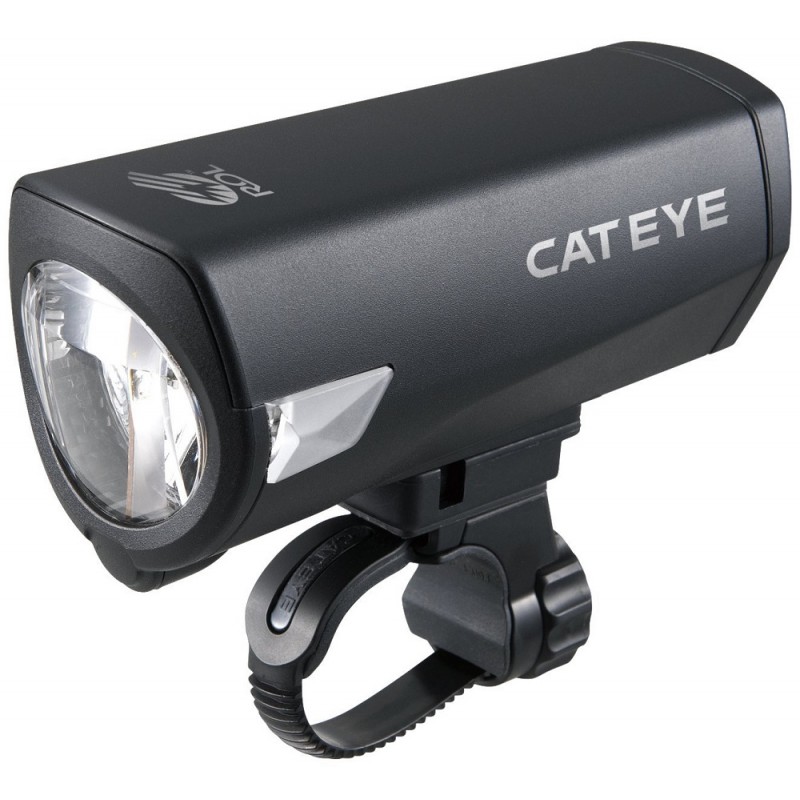 Cateye HL-EL540RC Econom Force Rechargeable Bike Headlight
Ecology meets economy. The CatEye Econom Force uses ROL technology and 4 NiMH rechargeable AA batteries to provide an efficient, regulated 4000cd light beam.
With high, low and flashing beams, a run time of up to 60hrs, and the option of using standard alkaline batteries give you as many lighting options as you have needs. The included battery charger with charging indicator refreshes four AA NiMH rechargeable batteries in 5 to 7 hours, so you'll never be left in the dark.
Dimension:114.0 X 56.0 X 53.0mm
Weight:244 grams (with bracket and rechargeable battery)
Light source:High power white SMD LED X1
Light output:4000cd
Run time:High mode:approx 5hrs
Low mode:approx 15hrs
Flashing mode:approx 60hrs
Battery:AA NiMH rechargeable or AA alkaline battery X4
Recharge time:approx 5-7hrs
Other:Low battery indicator
Cateye HL-EL540RC Econom Force Rechargeable Bike Headlight