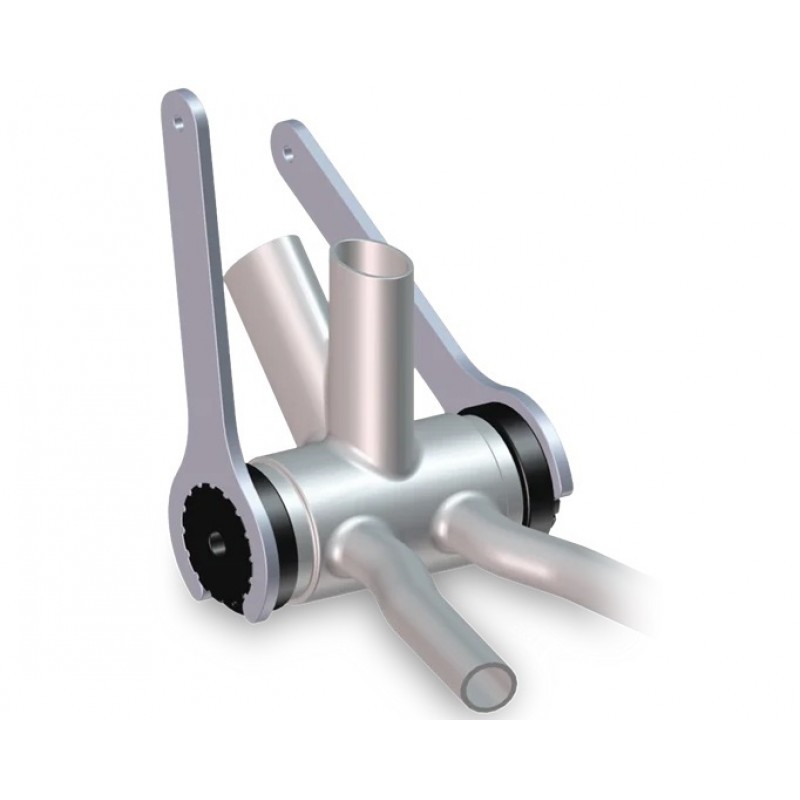 About Cema Interlock BB adapter tool 24 mm applications
Description:
CEMA Interlock BB Adapter Tool
For BSA 24 mm. Spindle
What is a Bottom Bracket Adpter Tool?
The Bottom Bracket Adapter allows you to install a standard external bearing into a BB30 or PF30 frame. This adapter works by allowing you to thread your BSA BB into the adapter, then simply press the adapter cups into the frame, GXP cranks on a BB30 or PF30 frame.
About Cema Brand
CEMA specialises in the development and production of high-quality (ceramic) bearings for various industries and cycling. Cema Src bearings and components are specially designed for applications in cycling sports and take on the challenge of athletes making the highest demand on their equipment. We offer a wide range of wheel bearings, bottom brackets, headset bearing, derailleur pulleys and tools.
Cema Interlock BB adapter tool 24 mm applications