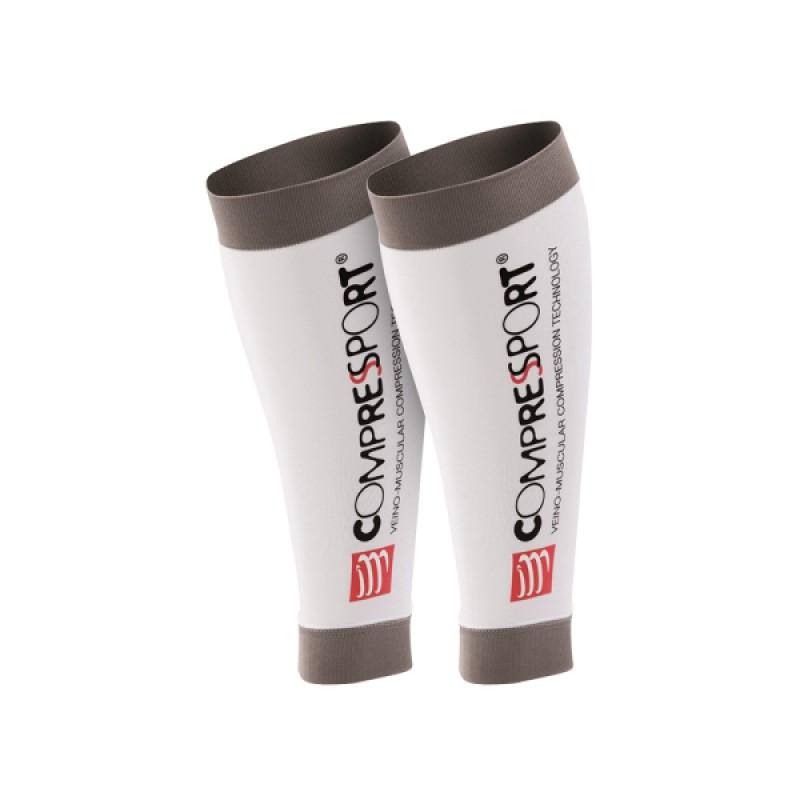 About Compressport Calf Sleeve R2 White
• First introduced in 2008 at the Ironman in Nice, France, the R2 has been worn and approved by the best athletes in the World
• Veno-Muscular Compression Technology Accelerates venous return preventing blood from stagnating in calves, hamstrings and quadriceps therefore making your legs feel ultra light.
• Ultra Light, DTox, Massaging Fibres, Anti Fatigue with strong compression ensures maximum performance
• The 360° compression dampens the "shock wave" effect on muscles, veins and joints. do not retain water and will remain featherlight in all conditions.
• Helps during and after race recovery.
• Composition: 60% Polyamide, 15% Polypropylene, 25% Elastane.
Compressport Calf Sleeve R2 White