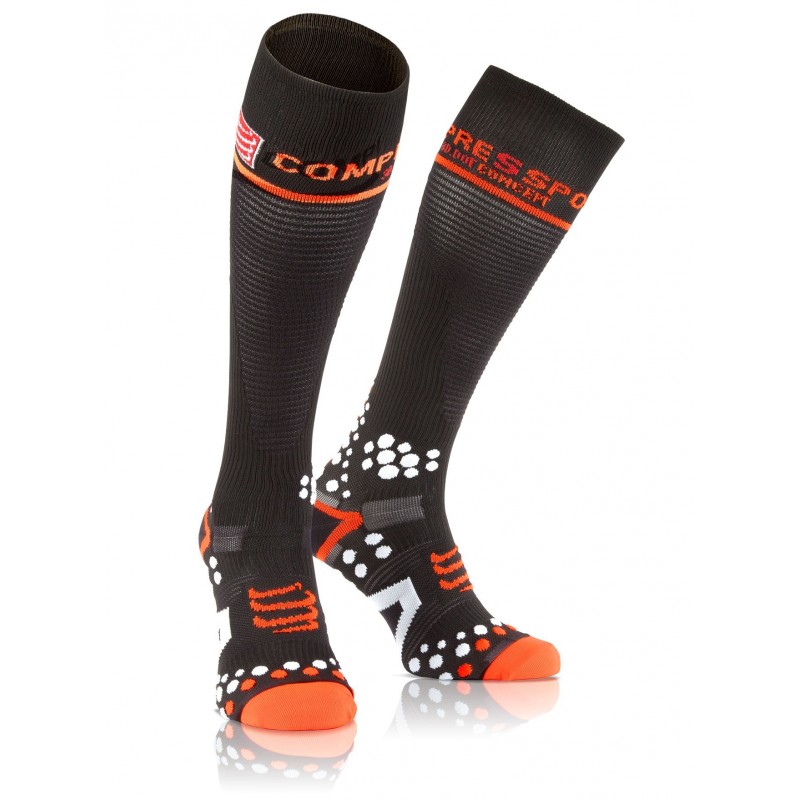 We are now shipping to all ALL ZONES across India. Further, NO DELIVERY is permitted in CONTAINMENT ZONES as of now.
About Compressport Full Socks V2.1 Black
A comfortable design and exclusive technologies are not all in these full socks.
The Tops of FULL SOCKS V2.1 – the ideal foot compression apparel!
Nothing better than feet that breathe in the shoes! Due to an ultra-ventilated mesh no moisture, no humidity, no overheat is allowed.
Maximum grip is guaranteed due to the 3D.Dots acupuncture technology. You won`t slip during effort and blood circulation is stimulated.
Those same 3D.Dots help absorb shocks and dampen impact; the Achilles tendon is cushioned and protected.
Moreover, the socks being positioned around the arch of the foot, compression stimulates venous return and strengthens stride posture.
One UP of these socks is their ergonomic toe piece that fits each foot; your toes are neither smothered nor compressed during effort.
Its seamless and elastic-less upper layer does not pressurise your leg.
As a blood-flow stimulator, the Full Socks become your ideal travel socks for the feet.
A unique feature in this improved version is the one-layer hem that replaces the initial double-thick one. Less pressure and discomfort is exercised on the knee.
Compressport Full Socks V2.1 Black