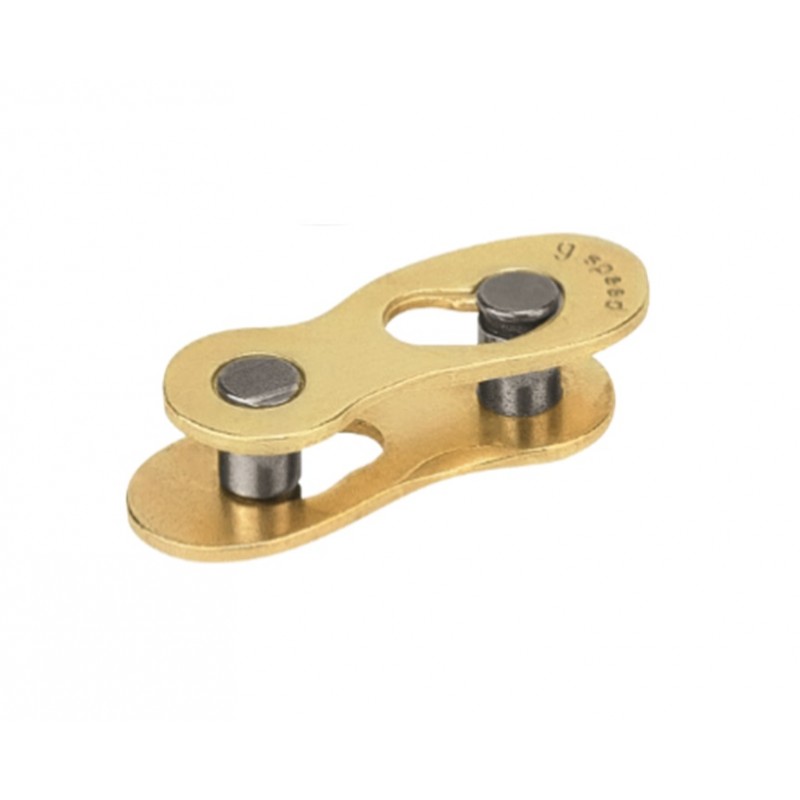 We are now shipping to all ALL ZONES across India. Further, NO DELIVERY is permitted in CONTAINMENT ZONES as of now.
About Connex 9sG And 9sB 9 Speed Chain Conndctors/Links Gold (Brass)
The legendary locking system has been on the market for many years. All derailleur chains can be easily opened and closed by hand thanks to Connex Link – no tools required! Available in silver and gold look.
Connex Link
Compatible with all 12-, 11-, 10-, 9- and 8-speed chains
Available in silver and gold look
About Connex Brand
Wippermann jr GmbH is a roller chain manufacturer located in Hagen, Germany, and founded by Wilhelm Wippermann in 1893. They make the Connex brand of bicycle chains and master links. Their bicycle chains include such high-end features as nickel-plating, hollow pins, stainless steel, titanium rollers, and cutout plates.
Connex 9sG And 9sB 9 Speed Chain Connectors/Links Gold (Brass)