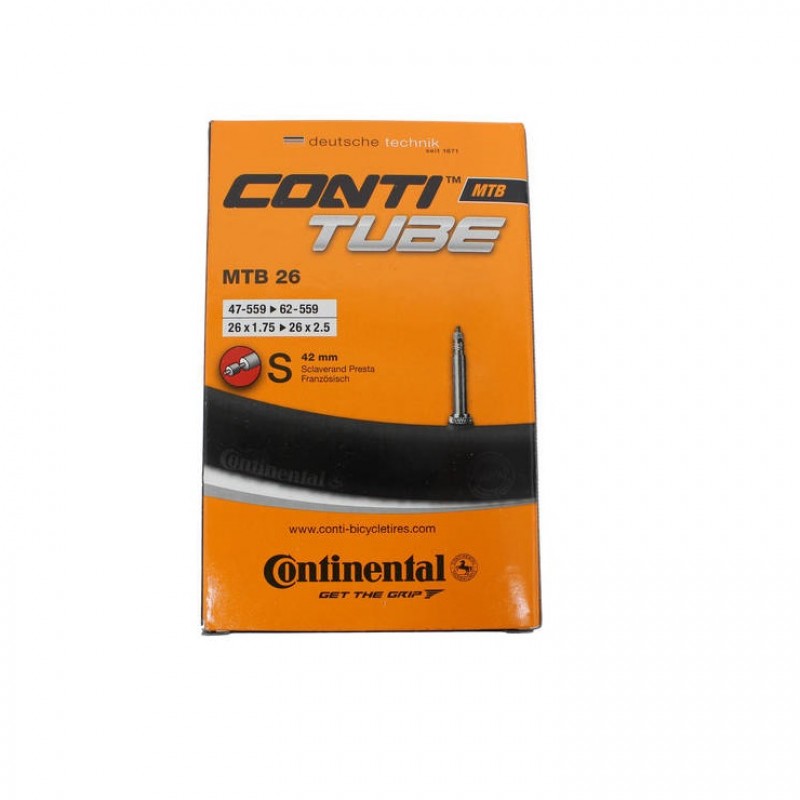 About Continental MTB 26 Presta Bike Tube
Continental MTB 26 Presta Bike Tube uses butyl rubber compound for lasting pressure retention.
About Bike Tubes
Without a good bike tube, the bike is not functional. Though all the components and bike parts go hand in hand. But it's the tube that keeps your tires hard/inflated and helps them roll smoothly. Choose a bike tube that matches your bike tire and diameter for a correct fit. Presta and Shrader valves are most common valve types available in the market.
About Continental
More than 100 years experience in the development and production of bicycle tires has made Continental a unique company within the industry. Continental is the only German bicycle tire manufacturer to produce its tires in Germany. Knowing this serves as a mighty incentive to our engineers and everyone else involved in the manufacturing process to constantly strive for further innovations. In our technology and development center in Korbach, we are constantly developing new revolutionary technologies such as the unbeatable Black Chili Compound and the ultimate Vectran™ Breaker anti-puncture technology, both used at the top end of race sport. These technologies demand sophisticated processes to ensure our legendary end-product quality, and these innovations as well as the new "ProTection" and "RaceSport" technology for MTB tires, can only be manufactured in our factory in Germany – "Handmade in Germany".
Tube Name - MTB 26
ETRTO - 47-559 > 62-559
Dimension - 26 x 1.75 > 26 x 2.5
Article No - 0181631
Valve Type - Presta, 42mm
Weight - 200g
PU - 25
Continental MTB 26 Presta Bike Tube