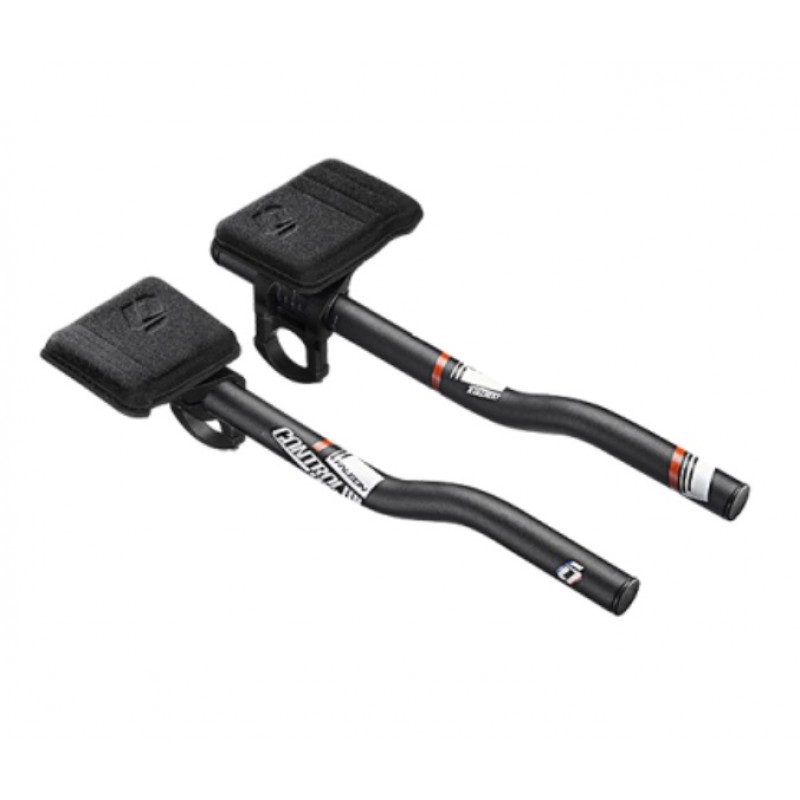 We are now shipping to all ALL ZONES across India. Further, NO DELIVERY is permitted in CONTAINMENT ZONES as of now.
About Controltech 31.8mm Falcon TT Alloy Handlebar S-Bend Sand Black/Red Decal
Lightweight clip-on aerobars constructed from aluminum.
Superb set of clip-on aerobars that attach to handlebars with a diameter of 31.8mm.
Designed for time-trial and triathlon riders, they'll ease you into an aerodynamic but sustainable position where you can still generate maximum power.
60mm of adjustability upfront suits time-triallist and triathletes looking for a greater stretch in their all-out efforts, and triathletes seeking a more conservative stretch to conserve energy for the run.
30mm of elbow pad adjustability suits riders a more flexible riding position.
Optional 20mm, 40mm, 60mm spacers are available in which riders can optimize the stack height seeking for the most aerodynamics with the best ergonomics.
The 20mm, 40mm, 60mm spacer need to purchase separately.
Weighs just 450g (Zero stack)
Specificactions
Material:AL6061
Length Max:303mm (Clamp center to top)
Length Mini:253mm
Extension Bar:S Bar
Rise:29mm
Armrest's R/L Adjustable:R/30mm, L/30mm
Armrest's +/- Adjustable Angle:15°(+/- 7.5°)
Option Spacers:20mm, 40mm and 60mm
Weight:450g (with pads)
Color:Red / Gray
About Controltech
Located in the Pacific Northwest region of the United States, Controltech USA produced its first bike product – a lightweight bar end – in 1989. It wasn't long before we developed an enviable reputation for expertise with aluminum. We quickly became famous for crafting light, strong and cleverly-designed bicycle components from a range of high-spec alloys.
Controltech 31.8mm Falcon TT Alloy Handlebar S-Bend Sand Black/Red Decal