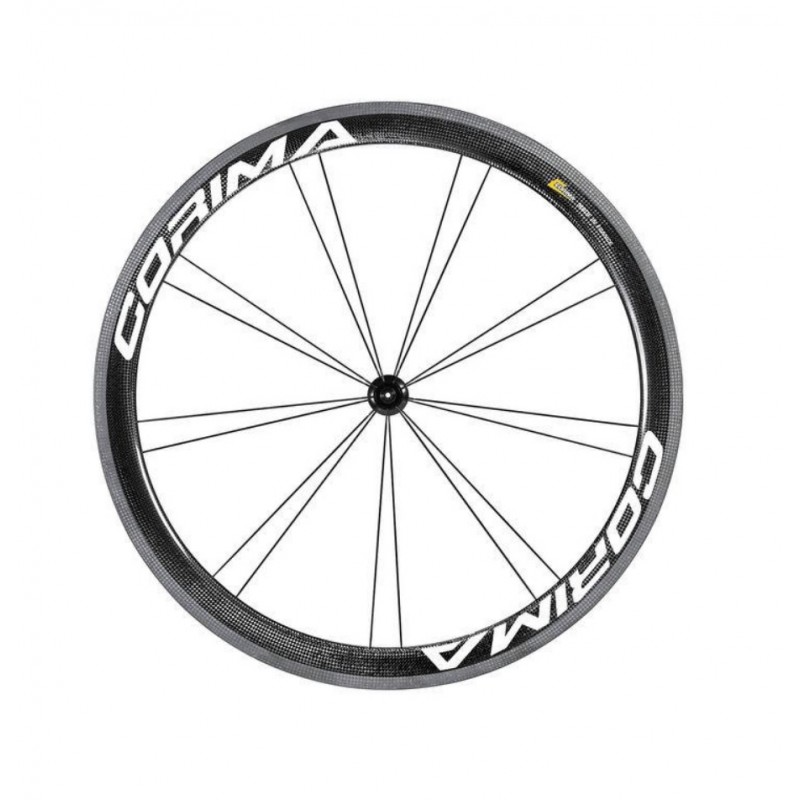 About Corima 47mm WS Black Carbon Clincher Front Wheel
The WS BLACK wheels are built with a 26 mm rim's width for tubular or clincher, they are built with alu black hubs with black colour spokes.
13 colour stickers are available to match your frame.
The front wheels are built with 18 spokes with our R2 system and the REAR wheels with 20 spokes (CX) with our 12/8 system.
Wheel : 622x16c Clincher Front
Weight : 675 g
Height : 47 mm
Width : 26mm
Black spokes : 18
Quick release skewer : yes
Integrated magnet : no
Rim tape : yes
Maximum Air Pressure : 7.8 bars for 23mm tire section
Box Includes
Pair of brake pads
Protection wheelbag
Spoke wrench
Valve extender
About Corima Brand
Corima was founded in 1973 by Pierre Martin and Jean-Marie Riffard in Loriol-sur-Drôme.

Corima is a French company that designs and produces carbon-composite wheels and frames for road and track cycling, cyclocross racing, triathlon racing, and wheelchair racing.

Corima 47mm WS Black Carbon Clincher Front Wheel