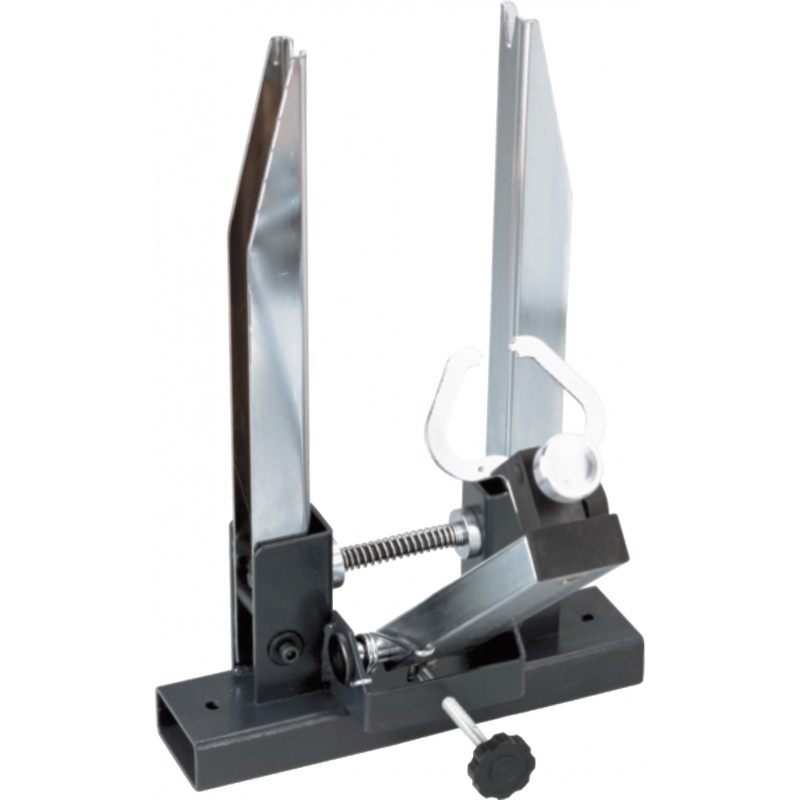 About Cyclus Workshop Wheel Truing Stand For Wheel Tool
Description:
Cyclus Tool workshop wheel truing stand, for wheel size from 24" up to 29"
Professional wheel truing can only be carried out when existing rim side to side deviation, high points and side wall imperfections (dents and flat spots) can be identified.
The Cyclus Tools truing stand quickly and easily enables you to do this.
1) Clamp the wheel in the stand with the adjustable width arm holders.
2) Screw the caliper tips in/out to the start position directly besides or under the wheel rim.
3) Rotate the wheel to check lateral and radial deviation.
What is Cycling Tool ?
Various Cycle tools have evolved over the years into specialized tools for working on a bicycle. Modern bicycle shops will stock a large number of tools for working on different bicycle parts. This work can be performed by a trained bicycle mechanic, or for simple tasks, by the bicycle owner.
About Cyclus Brand
Cyclus Tools produce affordable, high-quality professional bike tools. Cyclus Tools are based in Germany and their cycle tools are used by professionals and home mechanics worldwide. Cyclus Tools aim to offer bicycle tools at competitive prices with no compromises in quality, making them equally perfect for both home cycle mechanics and workshop professionals alike.
Cyclus Workshop Wheel Truing Stand For Wheel Tool