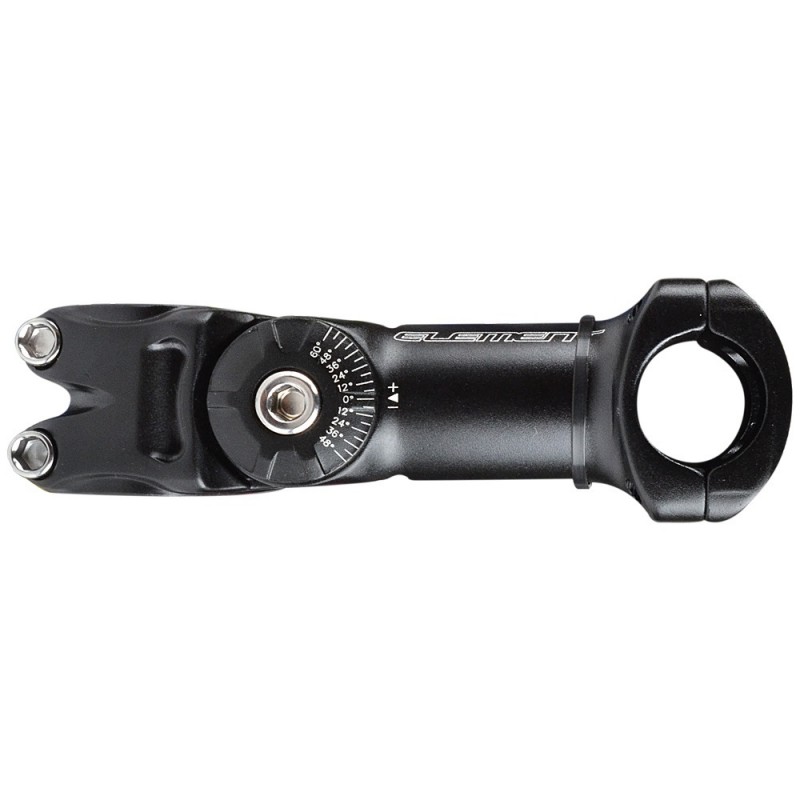 About ELEMENT Adjustable Stem 31.8 (110mm)
Meant for 31.8mm handlebar, ELEMENT adjustable stem is an easier way to find the right riding stance. Try it out, experiment and adjust the stem to get the desired position/fit. Do away with the back pain, numb fingers/thumbs by riding in the right position. This adjustable stem is all the help you can get.
About ELEMENT TECHNIC
ELEMENT TECHNIC specialized in Framesets and Frame kits. ELEMENT TECHNIC products are created with one thing in mind, i.e. Rider Specification. Unlike many Taiwanese Bike brands, the approach applied by Element Technic was to comprehend the needs and wants of every end-user by means of hands-on on every bike, doing evaluations, interacting and collecting surveys from different kinds of rider instead of just starting off with the industrial process without even actually riding on it. Therefore, it is guaranteed that Element Technic can translate the need of the riders into the highest-quality products with the best value.
Material: Forged 6061 T6 Aluminium
Bar Bore (mm): 31.8 (EXT 90/110 mm)
Steerer (mm): 28.6
Angle: -48°/ +60°
ELEMENT Adjustable Stem 31.8 (110mm)