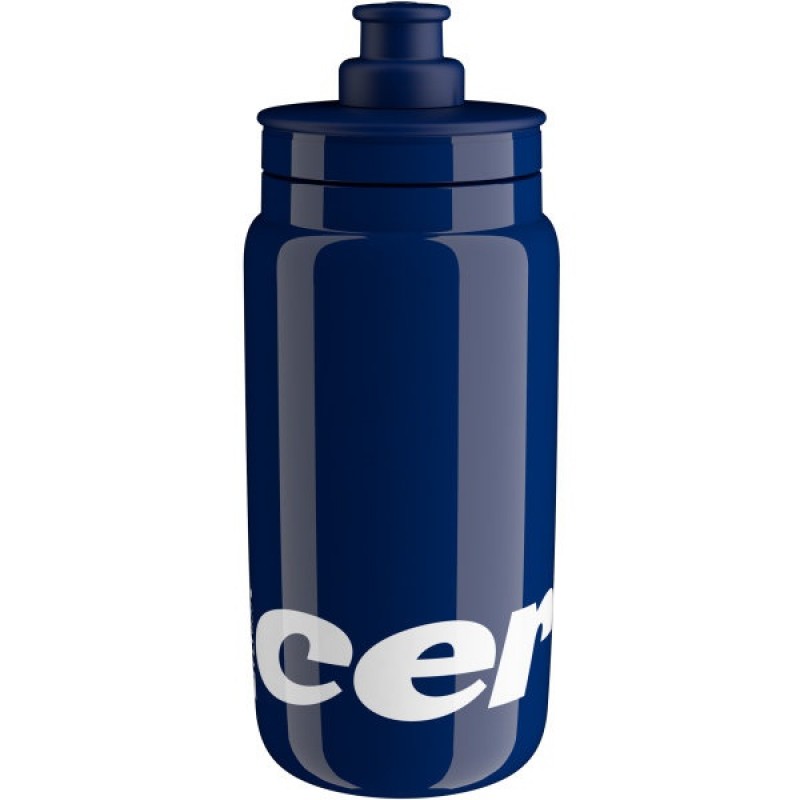 About Elite Fly Cervelo 2020 Blue Bottle 550ml Pers
The FLY is the lightest sports bottle available worldwide
Its record 54 grams-only weight (550ml) is achieved through its variable thickness. Thicker on the base and thinner on the central body, this doesn't just make it possible to use less plastic material, it also ensures a tight grip when cycling and an easy to squeeze ergonomic structure so liquid flow is abundant with the lightest pressure.
Features of the Fly
New, unique racing design, developed for great stability in the bottle cage and easy extraction while cycling.
The ergonomic cap with wider flat push-pull nozzle and a wider mouth ensure high liquid flow.
This bottle is manufactured using innovative, odorless, soft and resistant plastic materials.
Hygienic, innovative materials.
Bottle surface features a new grip that makes it safer and easier to use.
About Elite Brand
Elite, a company of cycling enthusiasts, has been offering unique and cutting-edge products to the cycling world for forty years.
Elite Fly Cervelo 2020 Blue Bottle 550ml Pers