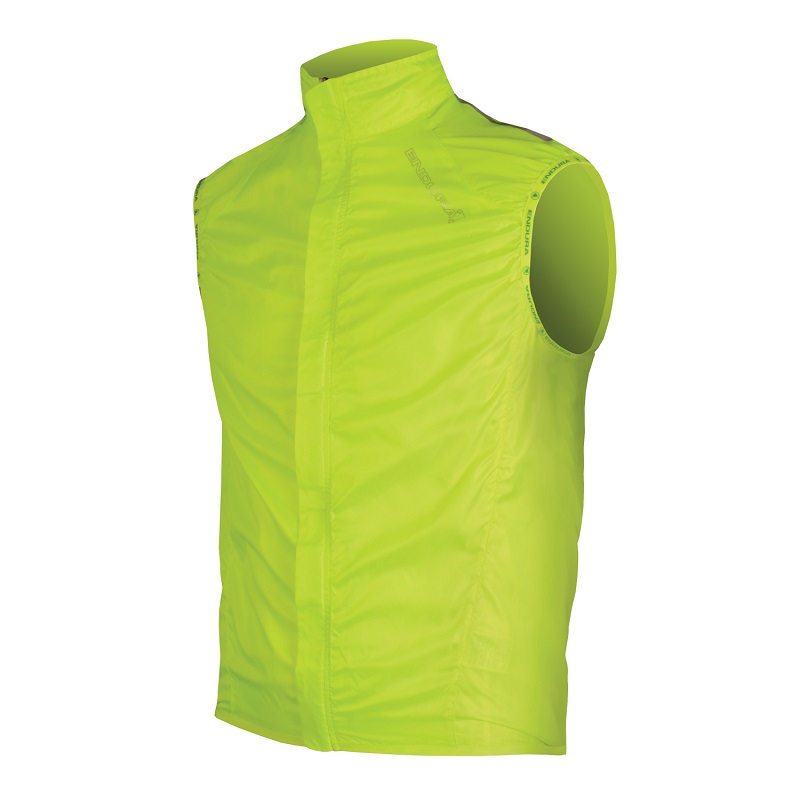 About Endura Pakagilet Waterproof Jacket
Don't let the rain keep you from riding. Endura Pakagilet make for an essential waterproof, windproof cycling gear. Ultra lightweight and ultra packable features allows for easy storage in jersey back pocket or saddle bag perhaps. Wind proof ripstop fabric reinforce its durability, kind of nylon fabric that is woven so that a tear will not spread.
Zip guard, storm flap, elastic equipped armhole, rear neck and hem allows no wind to get inside. Even if the wind find its way inside, the back mesh panel serves as an outlet for it to escape from the vest.
Reflective strips on shoulder and rear add another shining element to the already hi-visibility neon-yellow color of Endura Pakagilet.
Top Features
Ultra lightweight and ultra packable windproof jacket. Can be stored in jersey pocket or saddle bag.
It's totally windproof in nature, credit goes to elasticated armhole, rear neck and hem.
High Visibility Neon-Yellow Color along with reflective strips on shoulder and back.
About Cycling Jerseys
Cycling jersey is an essential part of cycling kit. Generally, cycling jerseys are constructed using breathable wicking fabric to keep you cool in summer and warm in winter. Lightweight fabric is used for summer cycling whereas thick winter fleece is suitable for winter riding condition. Apart from the basic functionality of layering, cycling jerseys in the market are equipped with rear pockets to carry stuff, reflective detailing for better visibility in low lighting condition, zipper length for venting.
About Endura
Endura Ltd was founded in Edinburgh, Scotland in 1992 by a keen club cyclist (Jim McFarlane) after his return to Scotland from a 14 month stay in Sydney. Endura is focussed on function and longevity without cutting corners on material and construction and this is the enduring ethos that still permeates throughout Endura today. Endura have long history of supporting athletes of all descriptions and events for all types of cyclist. On the road, they're the performance clothing sponsors of Movistar Team, the UCI's number one ranked WorldTour team in 2015 and the number one ranked WorldTour rider Alejandro Valverde and are clothing sponsors for Cervélo-Bigla Pro Cycling who will be racing in the UCI Women's WorldTour during 2016. Offroad - they're the performance apparel sponsor for Danny MacAskill's mountain biking projects and he'll be part of their testing pool, supplying invaluable product feedback and clothing sponsor of Chris Smith, the renowned British freerider and dirt jumper.
Ultra lightweight.
Can be stored in cycling jersey rear pocket or in saddle bag, if folded properly.
Rear pocket.
Elastic armhole, rear neck and hem.
Back mesh panel.
Reflective strips on shoulder and rear.
Endura Pakagilet Windproof Hi Viz Yellow