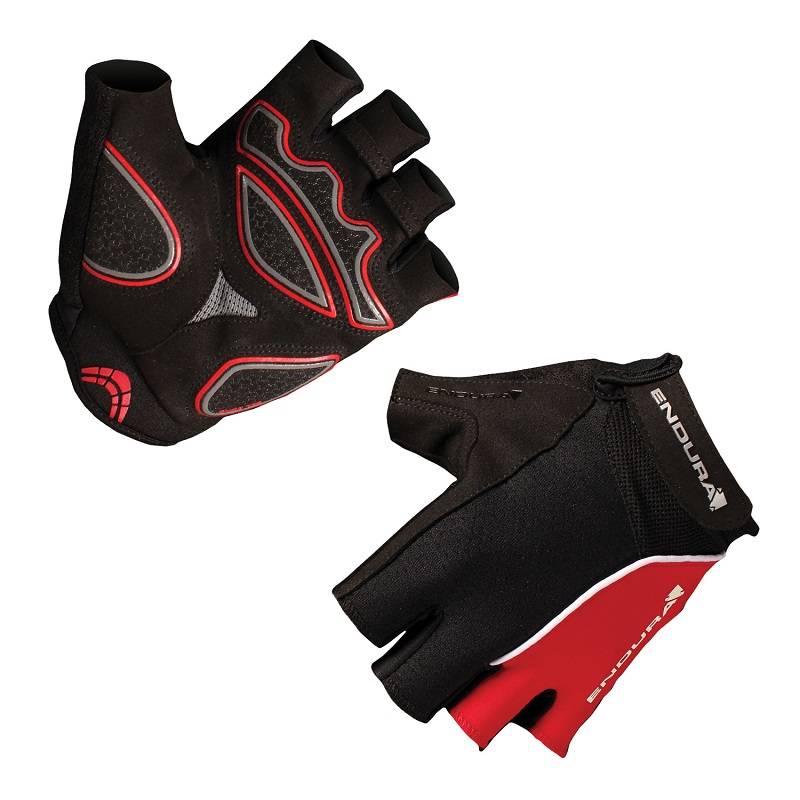 Endura Xtract Mitt
Not many summer cycling gloves are available in India that score points on durability, breathability and dexterity. The combination of lycra fibre and mesh panels at the back of the hand enhance breathability where it's needed the most. In a summer mitts so small, it's hard to accommodate palm gel zones, but Endura Xtract Mitt is generously padded to dampen the road buzz to minimum. While palm zones take care of the road buzz, the silicon palm prints at the finger make sure your hand stays at the handlebar, no matter the terrain type. To keep the palm sweat free, the mesh palm vents are strategically placed on the palm of the glove. To hold it in place, Velcro adjuster strap ensures snug irritation-free fit.
Small but mere details like finger tabs (for easy removal of gloves) and monster terry wipe (to wipe the excessive sweat away) make Endura Xtract Mitt a complete package. Enriched with all these features, it ensures maximum dexterity without any delay(where every second counts.)
Buy Endura Xtract Mitt summer cycling gloves online in India at wizbiker.com. Free shipping.
Top Features
Lycra back hand with mesh panel
Palm gel zones to dampen the road buzz
Monster terry sweat wipe
Silicon finger prints for secure grip
About Bike Gloves
To have a good hold of the handlebar, to keep your hands safe, Bike Gloves plays a vital role. At wizbiker.com, full finger gloves, short finger gloves, summers and winter quality gloves are available. They provide you with a grippy interface between your hands and handlebars, whilst also helping to reduce road vibrations, they also have the added benefit of adding extra protection. It's wise to invest in a glove that keeps your fingers warm in winters, keeps your hand cool and breathable in summers, which absorb road buzz fairly well, without hindering the bike-handling dexterity.
About Endura
Endura Ltd was founded in Edinburgh, Scotland in 1992 by a keen club cyclist (Jim McFarlane) after his return to Scotland from a 14 month stay in Sydney. Endura is focussed on function and longevity without cutting corners on material and construction and this is the enduring ethos that still permeates throughout Endura today. Endura have long history of supporting athletes of all descriptions and events for all types of cyclist. On the road, they're the performance clothing sponsors of Movistar Team, the UCI's number one ranked WorldTour team in 2015 and the number one ranked WorldTour rider Alejandro Valverde and are clothing sponsors for Cervélo-Bigla Pro Cycling who will be racing in the UCI Women's WorldTour during 2016. Offroad - they're the performance apparel sponsor for Danny MacAskill's mountain biking projects and he'll be part of their testing pool, supplying invaluable product feedback and clothing sponsor of Chris Smith, the renowned British freerider and dirt jumper.
Construction
PU 40%
Nylon 30%
Polyester 20%
Elastane 10%
Endura Xtract Mitt Summer Cycling Gloves, Red