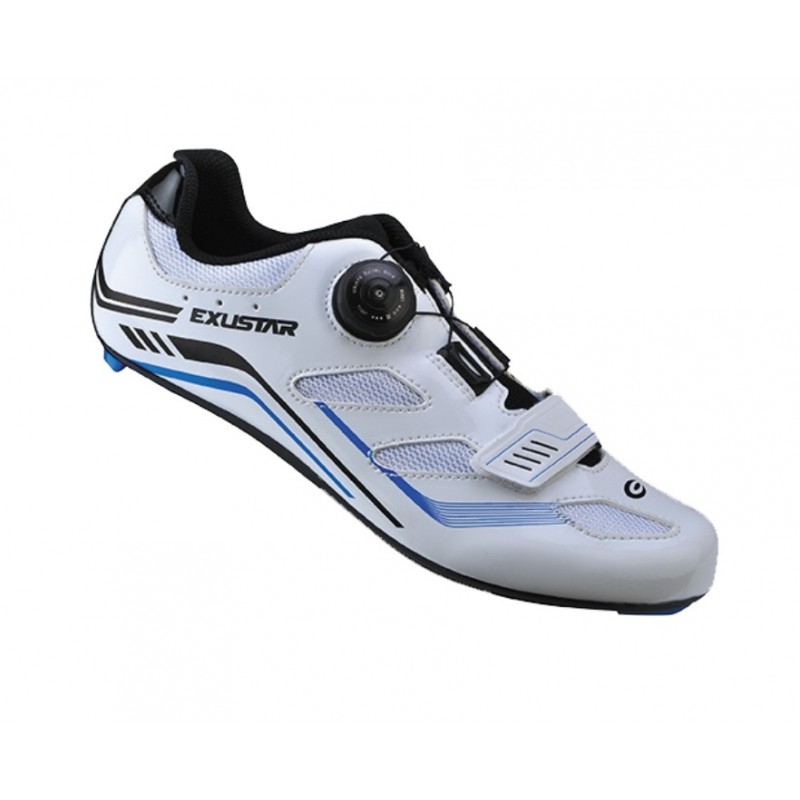 About Exustar Cycling Road Shoe White Blue
Sport level road shoe. It features a contoured, comfortable PU leather upper, with breathable mesh, and a rotary microlock closure. The nylon-fiberglass composite sole has built-in Air Control vents to help keep you cool, and anti-slip walk pads are ready when your feet touch the ground.
Rotary microlock closure
Upper PU leather, breathable mesh, reflective swatch.
Closure Rotary microlock closure. Velcro straps.
Sole Nylon-fiberglass composite with Air Control vents, TPU walk pad, cleat position indicator.
Insole Washable, perforated EVA.
Interface Interface 3 bolt hole cleats.
Size 37-48
Weight 550 g/pr
About Exustar Brand
Exustar is a leading supplier of bicycle pedals, shoes, and accessories with 25 years of experience. It is always our goal to provide a safer, simpler, more convenient, comfortable, and efficient riding experience. Since 2002 we have been fully committed to the research and development of new products and technologies, continuously innovating and making improvements.
Exustar Cycling Road Shoe White Blue