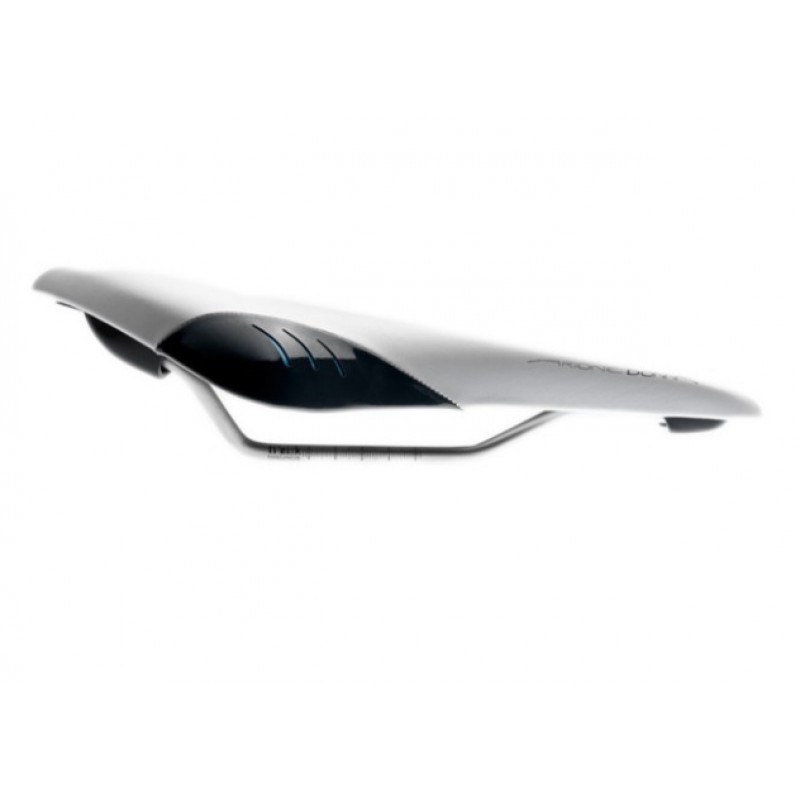 About Fizik Arione Donna Saddle White/Glossy Grey
The Arione Donna is one of three Fizik women's saddle shapes. The other two being the Vesta and Vitesse. Of them, the Arione Donna is the most flat and contains a central relief channel spanning the length of the saddle.
Specification

Shell: Carbon Reinforced Nylon Wing Flex
Rail: Manganese
Cover: White Microtex
Thigh Glides: Anthracite Glossy Microtex
Weight: 235 gr
Dimensions: 285x147 mm
Color: White/Glossy Grey
About Fizik
Founded in 1996, fizik's mission is to make the most sophisticated, inspiring and beautiful gear for the world's most discerning cyclists.
Fizik is committed to providing the ultimate in saddle, shoe, bar-tape and component design - combining comfort and light weight with technology and innovation.


Fizik Arione Donna Saddle White/Glossy Grey