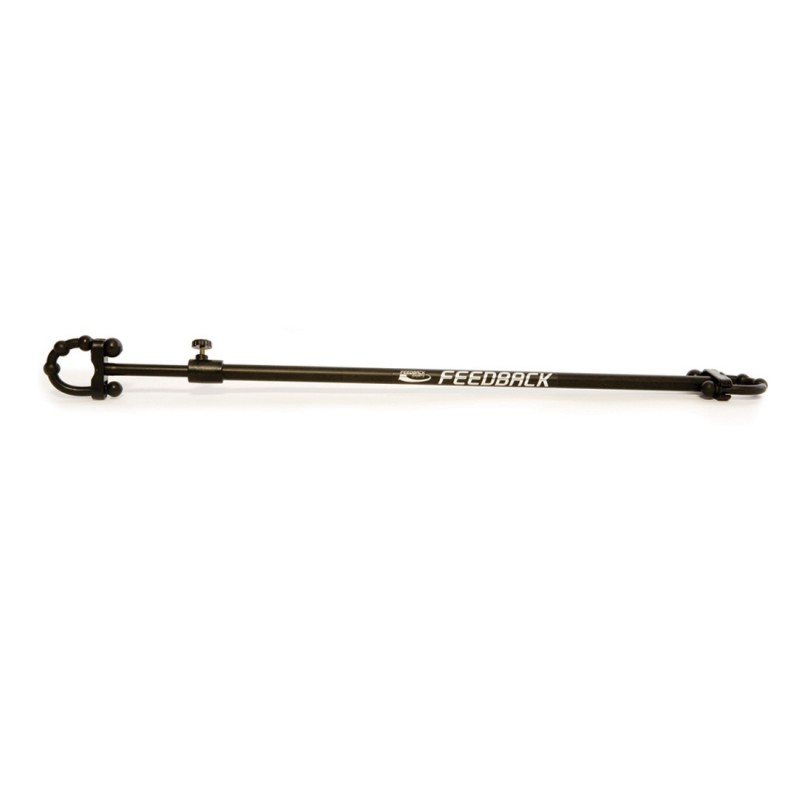 Feedback Sports Flop Stop Handlebar Holder for bikes
Flop Stop Handlebar Holder is the easiest way to secure the front wheel in place while repairing. It's used to secure the handlebar and front fork/wheel from moving during the repairs, transport or storage.
It's compatible and adjustable for a broad range of sizes and positions. It's generally attached between the seat post and the handlebar to hold the bike firm, in place during the repairs, storage or transportation.
Top Features
Mere utility to secure the front fork and wheel from moving during the repair, storage or transportation.
Adjustable length 20″- 35″ (508 mm – 889 mm)
About Storage Racks & Stands
Cycling storage is an issue when the space is limited. And that's when cycling storage stands and racks comes to the rescue. Cycling storage racks and stands offers effective storage utilization while keeping the bike safe and secure. At wizbiker.com, you'll find a range of floor stands, cycle stands, bike racks to help solve the storage problem.
About Feedback Sports
Based in Golden, Colorado, Feedback Sports was founded by avid cyclist/racer Doug Hudson in 2004 with his development of the Alpine Digital Scale to weigh bicycles. Early on, the scales were successfully distributed through another Colorado company named Ultimate Bike Support, which Feedback Sports acquired in 2008 to add bicycle work stands and storage stands to the Feedback product mix. Since then they've refined these proven, award winning designs and continue to develop new and innovative products. Their mission is to create products that they're proud of and believe in, while forging long-lasting relationships with their customers. Their passion for cycling led to an appreciation for high-performing, well-tuned machines and this flows into the products they make. Feedback Sports, as the name suggests, comes from an engineer's use of feedback loops and cycles to improve and stabilize systems.
Adjustable length 20″- 35″ (508 mm – 889 mm)
Weight 5.5 oz. (.16 kg)
1-year warranty
Feedback Sports Flop stop handledar holder for bikes