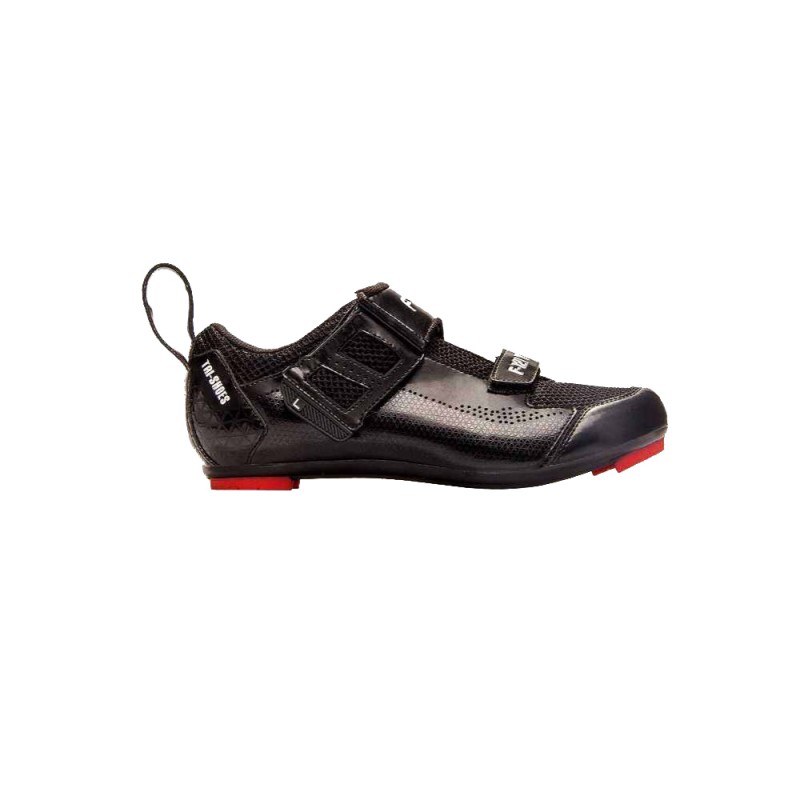 About FLR F-121 Triathlon Shoe Black
The ultimate synthesis of aesthetics, reliability and performance makes the F-121 the shoe of choice for the aspiring triathlete who demands excellence.
The F-121 sports a barefoot-friendly design and is crafted from a mix of lightweight open air mesh for ultimate ventilation. An open tongue, wide opening and large heel loop lets you effortlessly transition between sports. The lightweight stretch-free synthetic upper conforms to your feet.
The F-121 can be customized with the R350 carbon outsole, suitable for the elite triathlete or the R250 fiberglass injected outsole, suitable for the value oriented rider or entry level cyclist.
Features :
Triathlon Shoes
Barefoot friendly design
Lightweight nylon composite with air-flow vent sole.
Breathable Insole
About FLR Brand
FLR was founded on an intense passion for cycling, striving to provide every cyclist an opportunity to extend beyond their current aspirations and achieve their cycling goals. Each shoe is designed in close cooperation with professional cyclists around the world.
FLR F-121 Triathlon Shoe Black