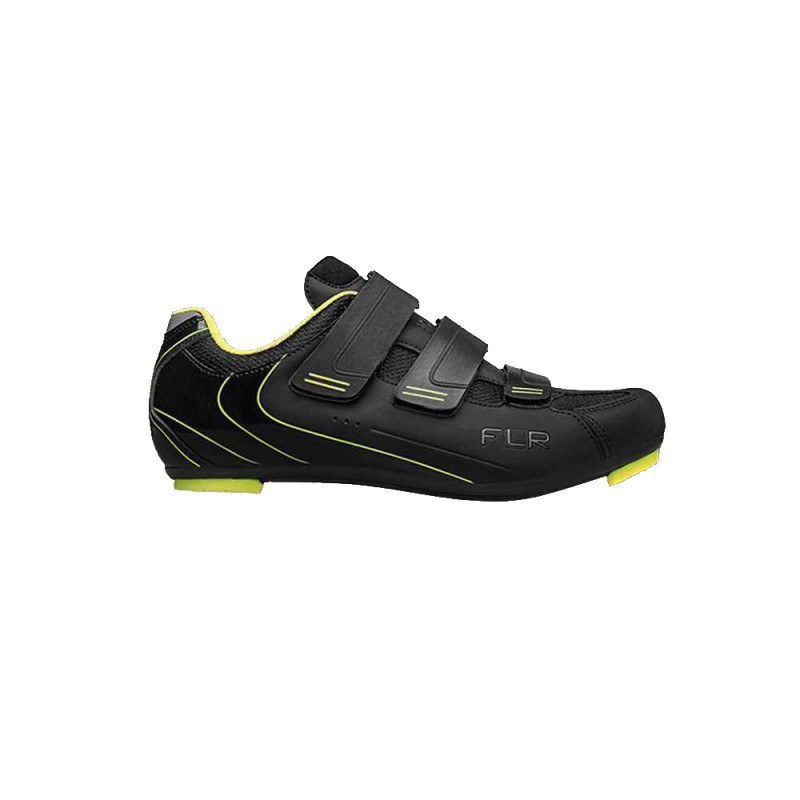 About FLR F-35 Road Shoe Black/Neon Yellow
Setting a higher standard for entry level footwear, our newly redesigned F-35 III sports a minimalist design and a classic & clean look, with a stretch resistant upper that hugs your foot like a second skin.
The F-35 III upper rests on the lightweight R250 outsole, providing a perfect synthesis of stiffness with compliance and is secured with three low-profile straps. The main velcro strap is angled to provide effective heel support; the middle velcro strap allows for customized volume adjustment and the smallest strap near the toes secures the forefoot. Mesh inserts help keep feet dry and fresh.
The F-35 III: a great entry level shoe that delivers high performance for the passionate rider.
Features :
R250 Road Outsole features new injected fiberglass
Strong & secure buckle
Molded EVA, breathable and removable insole.
About FLR Brand
FLR was founded on an intense passion for cycling, striving to provide every cyclist an opportunity to extend beyond their current aspirations and achieve their cycling goals. Each shoe is designed in close cooperation with professional cyclists around the world.
FLR F-35 Road Shoe Black/Neon Yellow