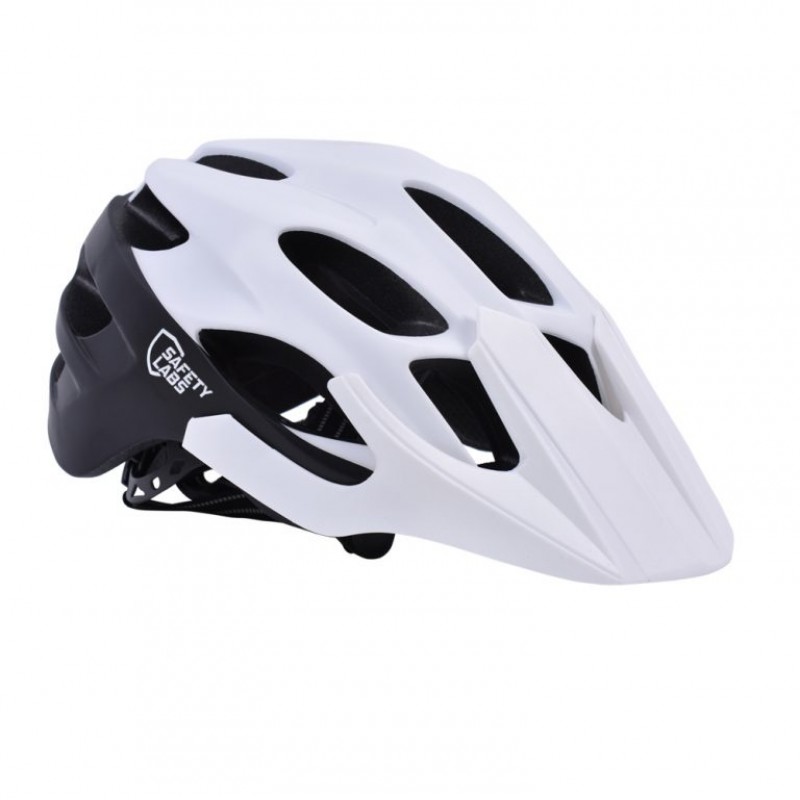 About FLR Vox MTB Helmet Matt White/Black
The Vox is ready to keep you safe for your next rugged adventure.
MTB cyclists need a safe, stylish and protective helmet. Enter the Vox. It has superior impact protection — PC plastic as well as an EPS liner is the best combination to absorb shocks. The sleek design is perfect for speeding down the trails, and if you hit your head, you'll barely feel it. The Vox was designed to cover every inch of your skull, so no matter how you land, you'll be protected.
Besides protection, you're also covered from a comfort perspective. The Vox has an air ventilation system to keep your head cool, as well as a sun visor to keep your eyes safe.
The Vox is the perfect helmet for both pro and beginner MTB riders.
Features:
Impact Protection PC In-mold construction with shock absorbing EPS liner
More Coverage with extended design to protect key areas at the back of the head and temples
Pro 36Oº Adjustment Fit System to secure helmet fit
Ideal Ventilation with 11 large ventilation windows
Large Visor provides shade and protection from trail debris
Inner Helmet Soft Padding with sleek straps & buckle
Sleek Style Straps with ITW buckle
About FLR brand
Safety Labs Helmets are created by professional riders with a passion for cycling who carry more than a decade of product development experience and industry knowLEDge to bring fresh style, supreme safety and ultimate performance to the cycling marketplace – from our sister company: FLR Shoes.
Each Safety Labs helmet is designed in close cooperation with professional cyclists around the world. Their expertise influenced the design and development of the technologies & materials, to deliver superior comfort and maximum performance to help you push your limits on every ride.
FLR Vox MTB Helmet Matt White/Black