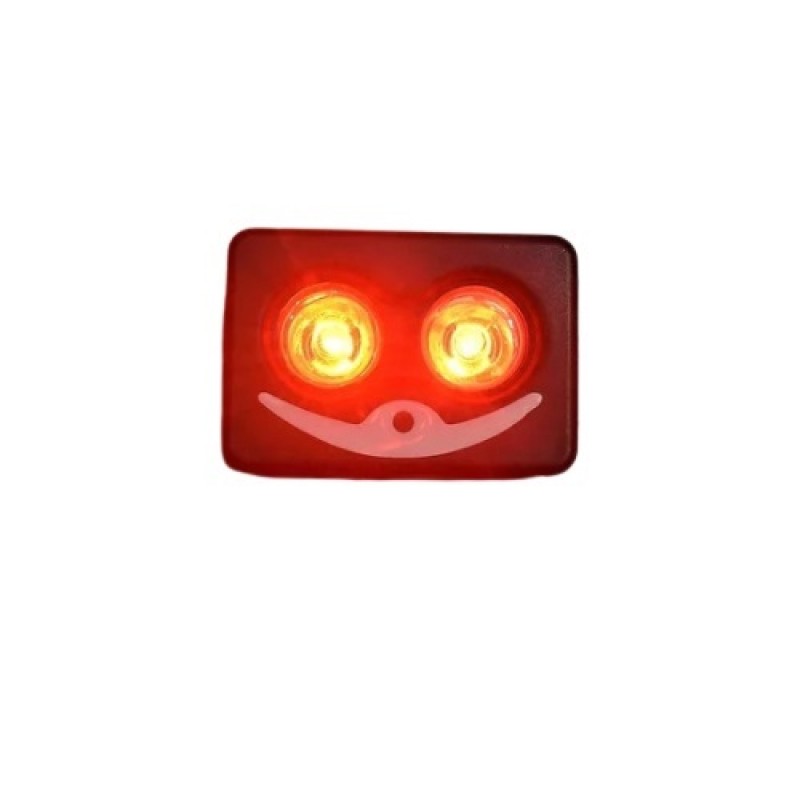 About Freewheeling RL2.1 Emoji Edition Bicycle Rear Light
Description:
Designed, Developed and Tested in India by cyclists for cyclists, the RL2.1 Emoji Edition is hands down the best rear bicycle light you can get for the value you pay... and what's more, the smily emoji is sure to put a smile on everyone's face. With dual bright LED lights and a high quality 500 mAh battery, you get both brightness as well as long run time of up to 48 hours. If this is not enough, make use of the charge-on-the-go feature that allows you to use it while it is being charged by a power bank.
The RL2.1 Rear Bicycle Light comes with a 1 year warranty and assurance of parts availability. The IPX4 dust and water resistance ensures that your light will be safe even in heavy rains. A must have for those riding at the wee hours of the morning or late at night.
Specification:
Battery - 500 mAh built-in rechargeable Lithium-ion battery
Dual LEDs
Runtime:
Slow Strobe - 24+ hrs
Fast Strobe - 30+ hrs
SOS Strobe - 48+ hrs
Blinky - 40+ hrs
Steady - 15+ hrs
Water Resistance - IPX4
Rubber Strap - 8 cms in length, expandable up to 15 cms (up to 4.2 kgs of weight or up to 41 newtons of force)
Recommended Usage
Suitable for long distance endurance rides or city commutes
In the Box
1 RL2.1 Rear Bicycle Light
1 USB cable for charging
1 handlebar mounting clamp
1 scratch protection sheet (Handle with care)
1 rubber strap
1 user manual
About Freewheeling Brand
Our goal is to share our joy for cycling and get everyone on a bicycle, which we truly believe can make this world a better place, one pedal at a time. We understand that there are a lot of barriers preventing people from cycling like safety concerns, comfort and convenience. Freewheeling aims to address some of these problems through sharing knowledge on cycling and by providing world class brands and innovative products.
Freewheeling RL2.1 Emoji Edition Bicycle Rear Light