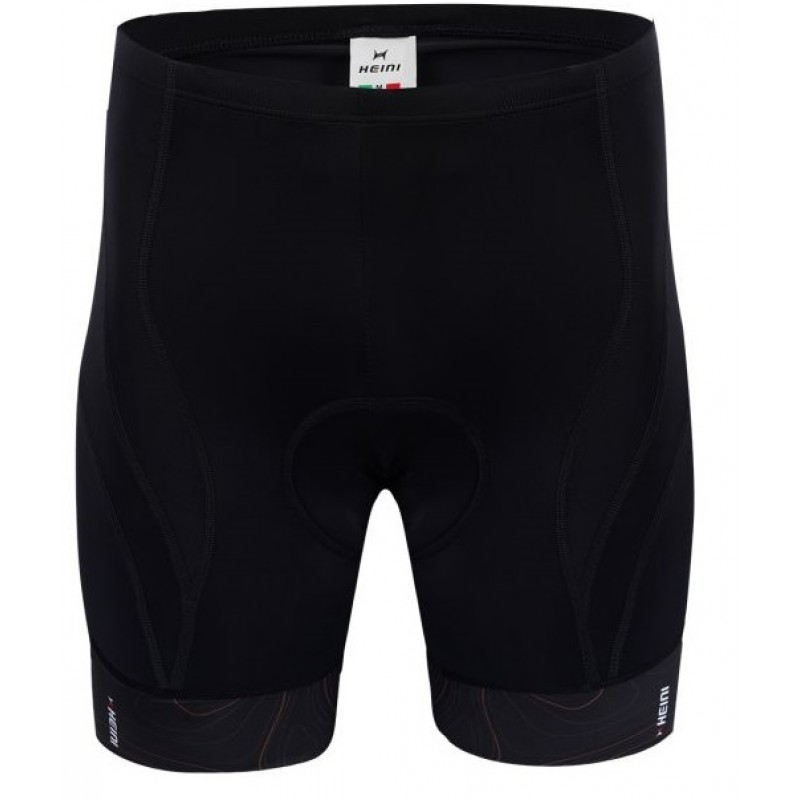 About Heini Bozen 219 Men Cycling Shorts
Description:
They're made of a durable Italian fabric that offers plenty of stretch for optimal freedom of movement, as well as moisture-wicking properties that keeps the skin cool and dry during more intense efforts. Fabric printed leg bands are smooth, firm and supportive for your legs. No bulge, no cutting into your quads, no scrunching or rolling. Italian made variable density chamois offers excellent comfort on the ride, with pad density 80-40 . UPF 40+ .
What is cycling Short?
The best cycling shorts are designed in a way, to distribute pressure evenly. The padding provides you comfortability & is helpful in long distance cycling. Cycling Shorts reduce muscle soreness and fatigue while you are cycling.
About Heini Brand
After 10 years of gaining work experience by working at one of the Europe's largest sport apparel manufacturing company in Italy, which uses the state of art technology to create a premier apparel, we thought of delivering the same level of quality and comfort to India. Thus, Heini Sports was started in 2009 with the motto "Your Design, Delivered". And has quickly earned the reputation as a company offering the finest quality customized garments for a wide range of sports and activities. We are one of the biggest private label clothing manufacturers and our aim is to satisfy all customer requests by creating 100% custom designs and by offering excellent and outstanding customer service.
Heini Bozen 219 Men Cycling Shorts