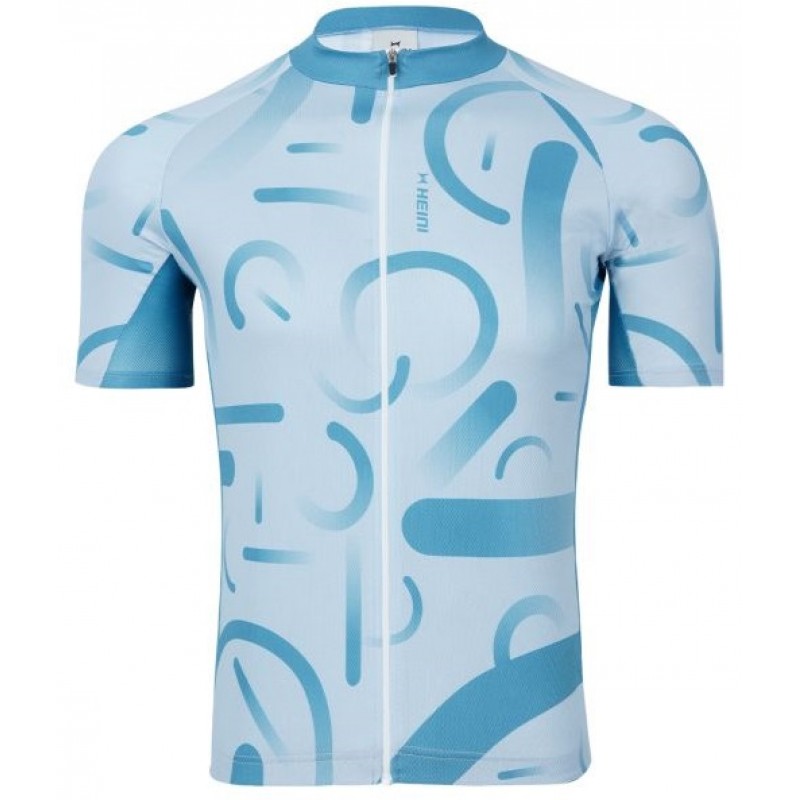 About Heini SS Supersports 227 Men Cycling Jersey
Description:
All new Supersport aero fit jersey is made from premium fabrics designed for ultimate comfort. Using the ultra stretchable & lightweight award-winning Italian sport Fabric, mesh fabric on the underarm panel helps control moisture wicking ,, while a full-length zip offers even more ventilation when necessary. further small, secure zipped pocket is located in the sides with reflective tape.. this is a high performance aero fit jersey for riders who demand performance from their kit so they can focus on their ride.
What is cycling Jersey?
Cycling jersey is an essential part of cycling kit. Generally, cycling jerseys are constructed using breathable wicking fabric to keep you cool in summer and warm in winter. Lightweight fabric is used for summer cycling whereas thick winter fleece is suitable for winter riding condition. Apart from the basic functionality of layering, cycling jerseys in the market are equipped with rear pockets to carry stuff, reflective detailing for better visibility in low lighting condition, zipper length for venting.
About Heini Brand
After 10 years of gaining work experience by working at one of the Europe's largest sport apparel manufacturing company in Italy, which uses the state of art technology to create a premier apparel, we thought of delivering the same level of quality and comfort to India. Thus, Heini Sports was started in 2009 with the motto "Your Design, Delivered". And has quickly earned the reputation as a company offering the finest quality customized garments for a wide range of sports and activities. We are one of the biggest private label clothing manufacturers and our aim is to satisfy all customer requests by creating 100% custom designs and by offering excellent and outstanding customer service.
Heini SS Supersports 227 Men Cycling Jersey