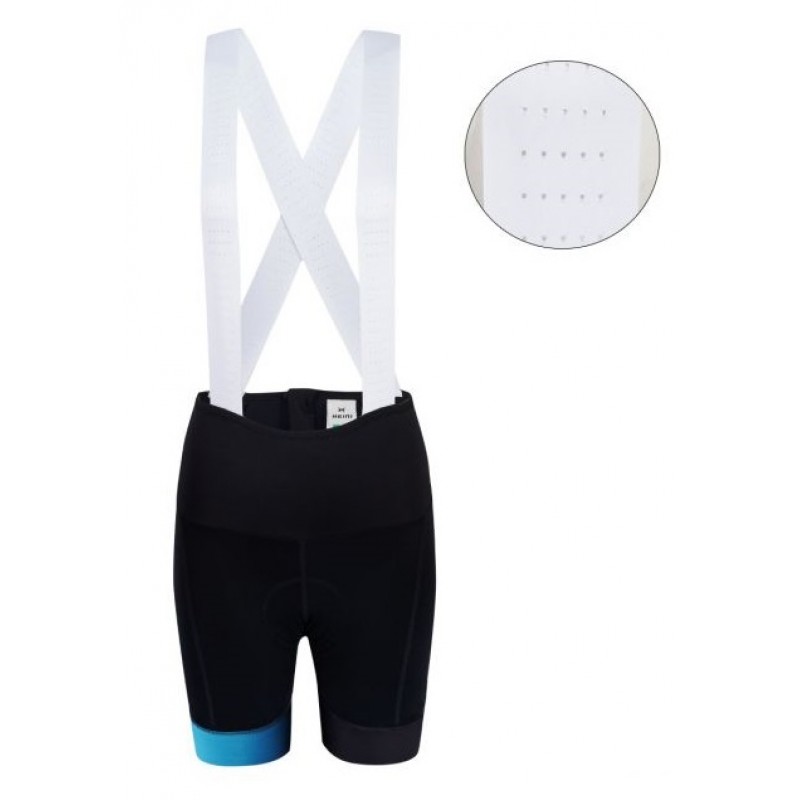 About Heini Tropea 215 Women Cycling Bib Shorts
Description:
When you're digging deep to drop race rivals or pushing out the watts in training to hone your fitness, the Tropea Women's Pro Cycling Bib Shorts offer unrivalled comfort and pro-level muscle support and flexibility.
For the Women's Tropea Bib Shorts, has chosen the women's specific version of the Pro performance Chamois, a great pad for cyclists focused on performance and looking for dependable comfort and quality on long rides or competitive races. Innovative honeycomb construction technology, an exclusive open-cell super high-density foams that effectively relieves pressure from arteries to support the prostate. the Tropea bib gives the comfort and performance to let you ride without constraints, focusing completely on the ride.
What is cycling Bibshort?
Bib shorts are cycling shorts that are held up by a bib (integral suspenders/braces) instead of an elastic waistband. Pro and serious riders tend to prefer bib shorts over non-bib shorts, due to the discomfort that often occurs with an elastic waistband, such as tightness (digging into skin) and chafing.
About Heini Brand
After 10 years of gaining work experience by working at one of the Europe's largest sport apparel manufacturing company in Italy, which uses the state of art technology to create a premier apparel, we thought of delivering the same level of quality and comfort to India. Thus, Heini Sports was started in 2009 with the motto "Your Design, Delivered". And has quickly earned the reputation as a company offering the finest quality customized garments for a wide range of sports and activities. We are one of the biggest private label clothing manufacturers and our aim is to satisfy all customer requests by creating 100% custom designs and by offering excellent and outstanding customer service.
Heini Tropea 215 Women Cycling Bib Shorts