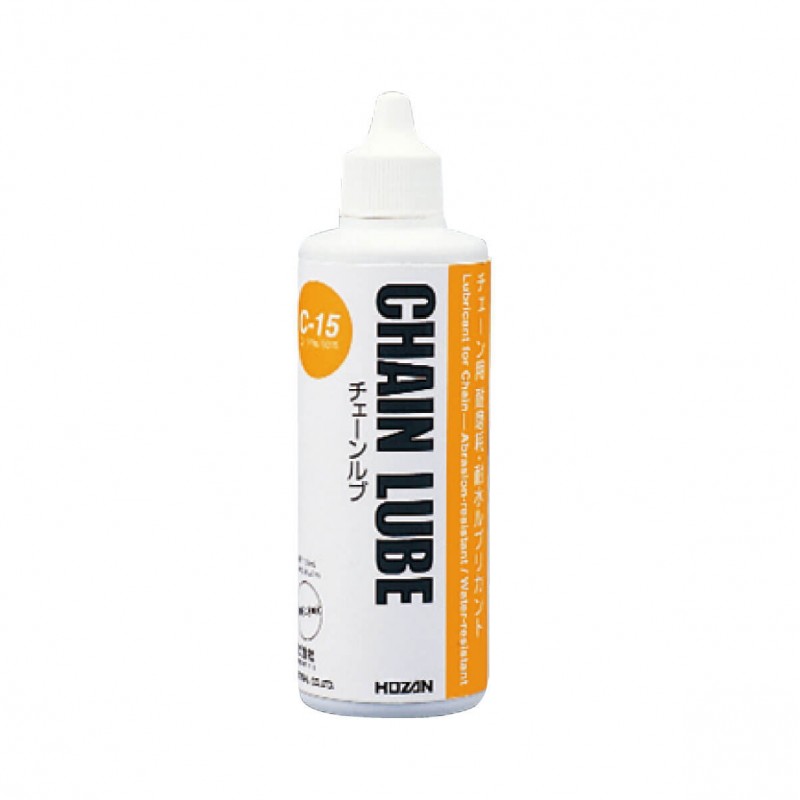 About Hozan Chain Lube
This lubricant is in thin liquid form when applied, so that it penetrates into the chains, and the solvent volatilizes in about one minute.The principal component remains at the connecting pin area.This is the most suitable lubricant for the chain of MTBs exposed to mud and rain.
Description:
Uses : Lubrication and rust-proofing for bicycle chain and derailleur.
NET:100mL
What is Chain Lube ?
A good chain lube can smooth the chain's engagement with the cassette sprockets and chainrings, and maintain proper shifting performance. It also helps prevent corrosion and reduces friction and drivetrain wear.
About Hozan Brand
Hozan brand estalished on 1946 in Japan.It main produts are electronics and bicycle tools.1951 Manufacturing and sales of electronics tools started.Soldering irons with ceramic heaters were put on the market for the first time in the world.The lead-free solders, easy on the earth's environment, was put on the marketThe plastic tip tweezers P-825 which weights just only 8g were put on the market.
Hozan Chain Lube