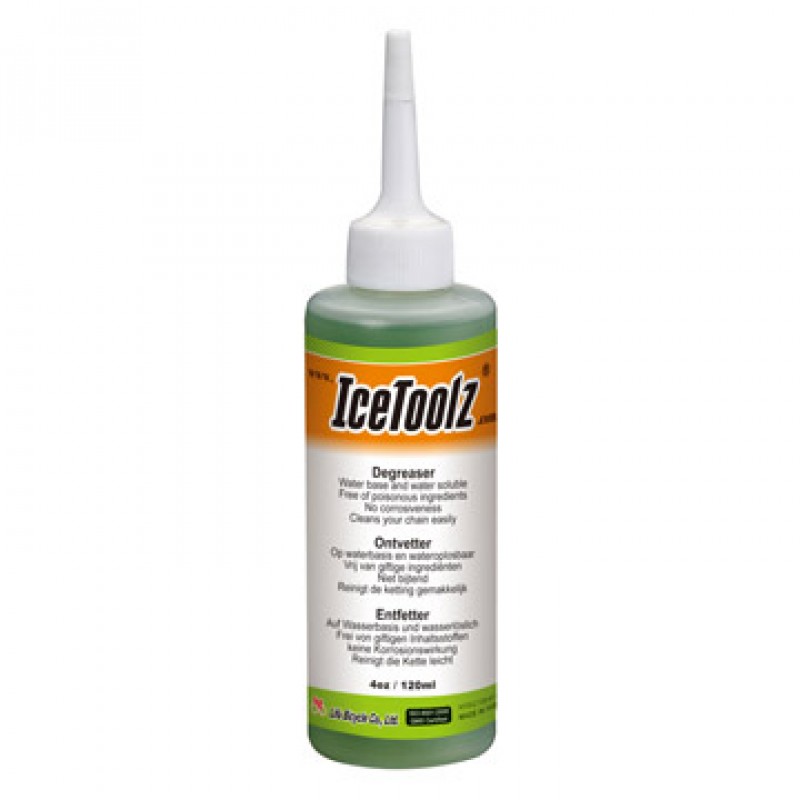 About IceToolz Concentrated Degreaser
Concentrated degreaser, water based degreaser is better for the environment and cleaning your bike. Volume: 4oz. / 120ml.
About IceToolz
Ice Toolz is a range of specialised Bicycle Tools made by Lifu Cycle Co Ltd. A long established bicycle company with over 30 years of experience in the cycling industry.IceToolz is a manufacturer of bike tools, offering multifunction tools and individual tool components which provide useful services when your bike needs maintenance or repair.

IceToolz Concentrated Degreaser