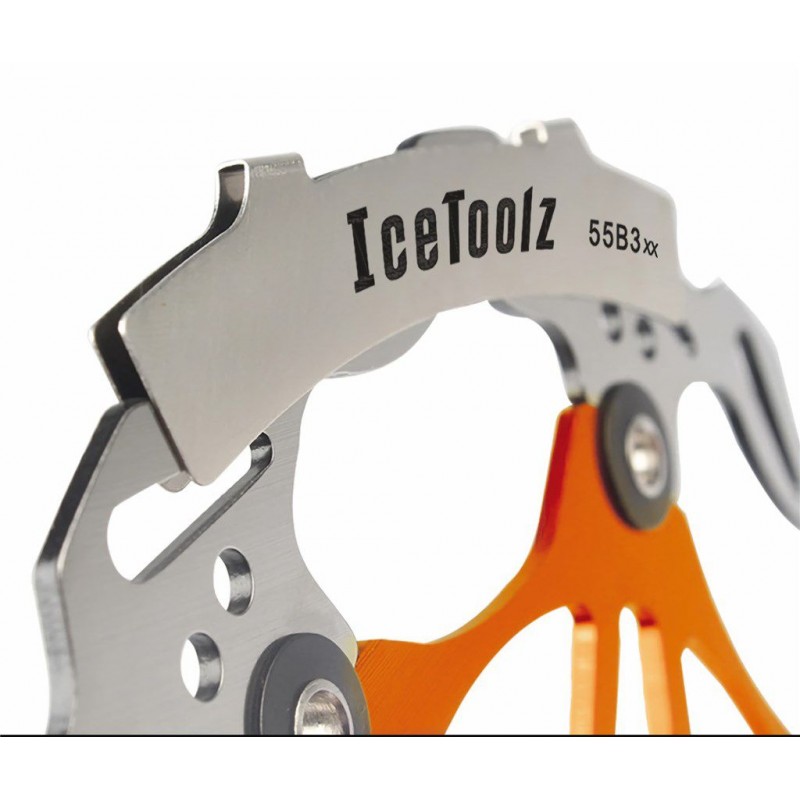 About Icetoolz Disc Brake Caliper Alignment Tool
IceToolz disk brake caliper alignment tool, silver
Description:
Product Dimensions : 8.5 x 2.4 x 0.25cm
Weight : 0.0065kg
Color : Silver
Material : Stainless Steel
Features:
Align disk brake pads easier and faster
Remove the disc brake caliper from the mount.
Clip the disc brake alignment tool anywhere on the edge of disc rotor and turn the disc brake space alignment tool to the position where the disc brake caliper are installed.
Put the caliper back,lock the screw, but do not make it tight, Press the brake lever repeatedly.
Press the brake lever tight, Lock tight the caliper screw and release the brake lever.
What is Tools?
A tool is any instrument or simple piece of equipment that you hold in your hands and use to do a particular kind of work. For example, spades, hammers, and knives are all tools.
About Icetoolz Brand
Ice Toolz is a range of specialised Bicycle Tools made by Lifu Cycle Co Ltd. A long established bicycle company with over 30 years of experience in the cycling industry.IceToolz is a manufacturer of bike tools, offering multifunction tools and individual tool components which provide useful services when your bike needs maintenance or repair.
Icetoolz Disc Brake Caliper Alignment Tool