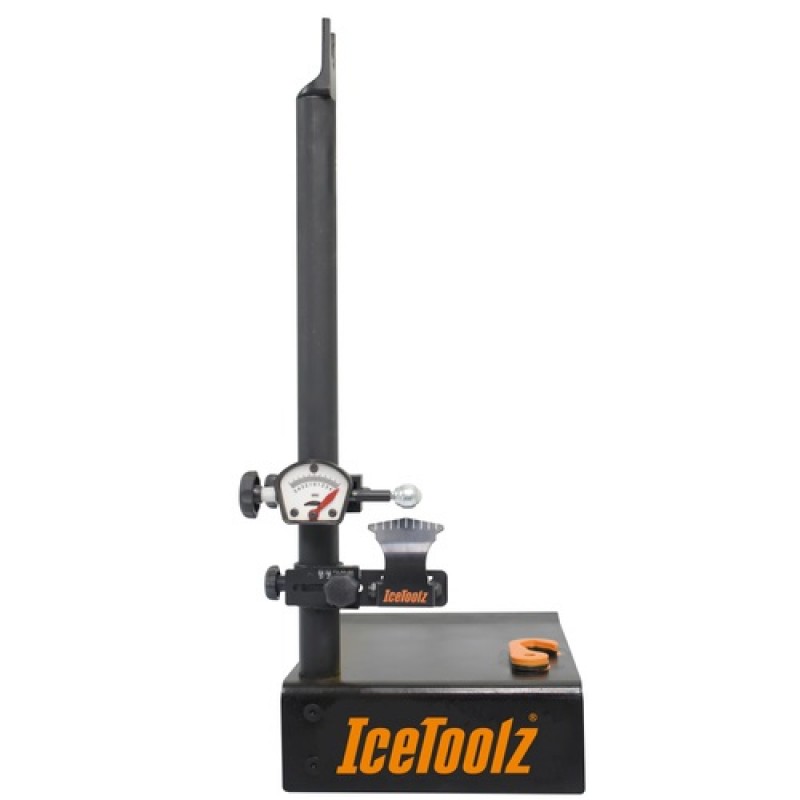 About IceToolz E129 Shop Truing Stand
Clean and easy to use, also suitable for beginners.
Using nylon ball bearing prevents damaging the rim or paint.
Suitable for: traditional axle, quick release and through axle*
Suitable for: 18"~29" rims
Patented
E129T: With Thru-Axle kit.
E129V: With Dial Gauge and Thru-Axle kit.
Specifications:
Product Dimensions : 30.2 x 25.2 x 48.5cm
Color : Black
Material : Steel, Alumiunm, Plastic
About IceToolz Brand
Ice Toolz is a range of specialised Bicycle Tools made by Lifu Cycle Co Ltd. A long established bicycle company with over 30 years of experience in the cycling industry.IceToolz is a manufacturer of bike tools, offering multifunction tools and individual tool components which provide useful services when your bike needs maintenance or repair.
IceToolz E129 Shop Truing Stand