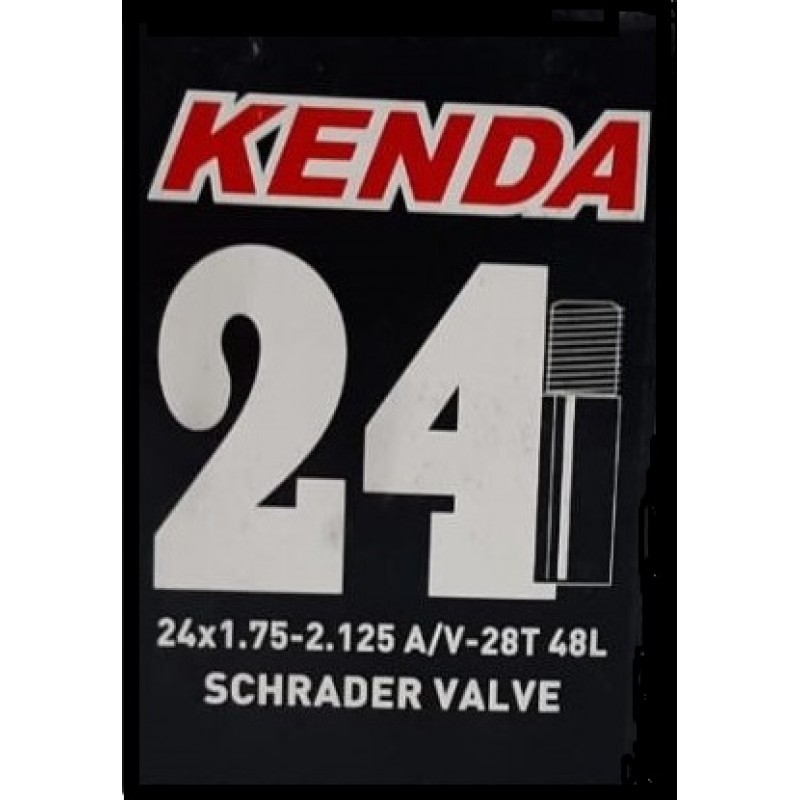 About Kenda (24x1.75/2.125) Schrader Valve 48mm Cycle Tube
Description
Tube : 24 x 1.75/2.125.
Valve : Amirican Valve.
What is the purpose of a Schrader valve?
Schrader valve consists of two main components – the threaded hollow shell and a poppet valve that sits inside. The valve is designed in such a way that it allows the user to either add or remove air or refrigerant in a high-pressure environment without any leakage.
About Kenda Brand
Founded in 1962, Kenda Tires has spent over 50 years doing what we do best – manufacturing quality tires. We began our journey in the bicycle industry, but soon realized we had a lot more to offer the world. From there, we began manufacturing motorcycle, wheelchair, lawn & garden, trailer, industrial and automotive tires.
Kenda (24x1.75/2.125) Schrader Valve 48mm Cycle Tube