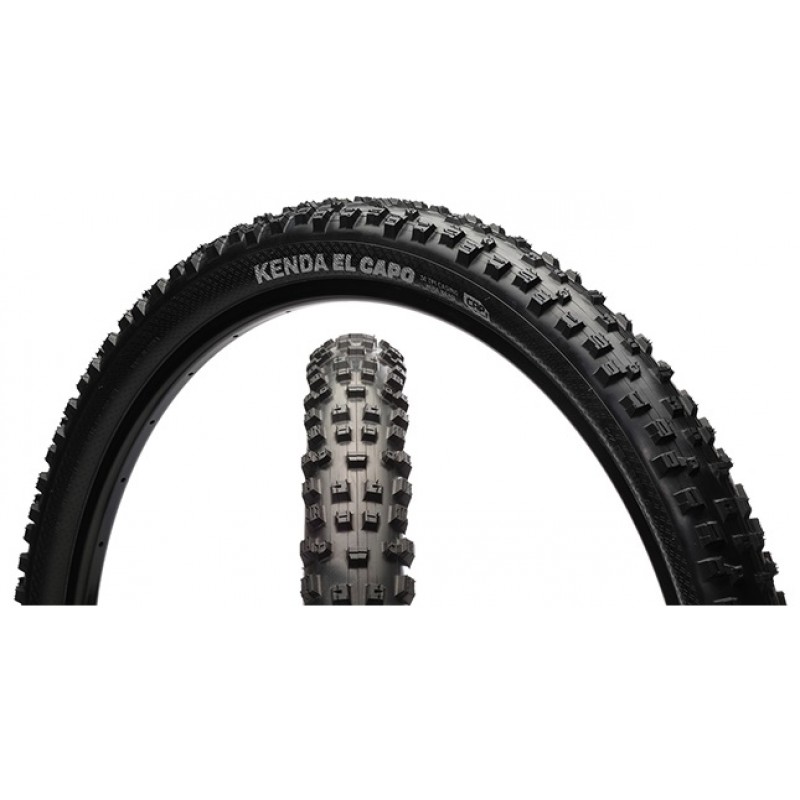 About Kenda (29X2.60) Wired Mountain Bike Tyre
Technical Specifications
Good rolling, plenty of grip, an aggressive appearance and reasonable weight at an attractive price point - that's the El Capo! With it's beefy tread pattern reminiscent of the Nevegal 2, it's a great choice for price-conscious trail and enduro riders.
Features our CAP sub-tread puncture protection to help prevent flats.
Affordable wire bead and 30tpi casing.
Aggressive tread pattern and modern styling.
What is the difference between wire bead and folding bead?
Kevlar, that strong, flexible, versatile wonder material, is the key component of folded bead tires, the part that makes them "foldable." Folding bead tires are sold folded up; whereas wire bead tires cannot be folded because they are made with steel wire. This material makes them very stiff.
About Kenda Brand
Founded in 1962, Kenda Tires has spent over 50 years doing what we do best – manufacturing quality tires. We began our journey in the bicycle industry, but soon realized we had a lot more to offer the world. From there, we began manufacturing motorcycle, wheelchair, lawn & garden, trailer, industrial and automotive tires.
Kenda (29X2.60) Wired Mountain Bike Tyre